New Tube will unlock Nine Elms vision of economic success and jobs, says Wandsworth Council Leader
Published: Friday, May 21, 2021
Local businesses and people living in Battersea and Nine Elms will soon benefit from having two new Tube stations nearby when the Northern Line Extension opens this Autumn.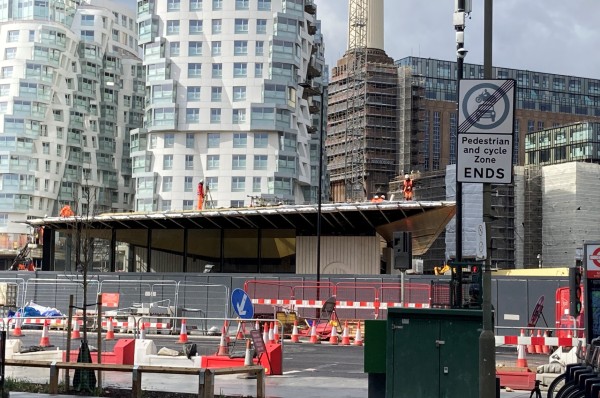 The vision to turn former industrial wasteland into a thriving new central London neighbourhood on the Thames is now becoming reality for Wandsworth Council which has been instrumental in promoting and driving forward the major transport project, along with development partners and London-wide stakeholders.
In the first major extension to London's Tube network since the Jubilee Line opened over 20 years ago, new stations on the line will open at Battersea Power Station, on Battersea Park Road, and Nine Elms, on Wandsworth Road.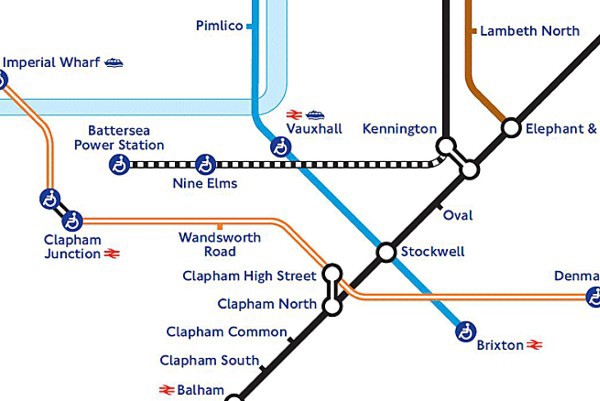 Connecting this part of south London to the Zone 1 network is bringing new opportunities for everyone who lives or works in the area. Already, 953 local people have landed jobs with Nine Elms employers through the council's Work Match initiative as the district attracts new businesses.
Passengers using the new Northern Line Extension will be able to travel to and from the West End and the City within 15 minutes.
'Proud of tireless work and investment in transport'
Councillor Ravi Govindia, Leader of Wandsworth Council said: "Wandsworth Council always saw the Tube extension as key to unlocking the vision for Nine Elms as a new central London district - and we can see how that decision has created transformative change over the last decade.
"This vision remains valid for our post-pandemic future as we create hope for our residents and businesses after what has been a tough year. Opening up this once-neglected part of London is delivering new jobs, homes, community facilities and hectares of new green space for everyone to enjoy.
"We are proud that Wandsworth Council's tireless work and investment in transport for Battersea and Nine Elms is now coming to fruition and we are leading the way with thousands of new jobs and economic renewal in this new chapter for London."
'Easier access to our business'
Businesses seeking to employ new staff are turning to Work Match to find high quality candidates from the local area. The jobs brokerage service has helped fill vacancies at around 225 construction companies and commercial organisations in Nine Elms.
Local employer Matt Mair, Operations Manager at the new DNA VR experience in Battersea (pictured below) said: "Thanks to Work Match, we managed to hire several new local staff in a fairly short period.
"We are very excited and pleased to have access to local Tube services for many reasons, mainly easier access to our business and hopefully more footfall! This is also great for our staff who can get to work easier, which means more productivity."
In a further boost to jobs in the area, Battersea Power Station is due to open in 2022 housing over 100 shops, restaurants and cafes, an events venue, unique chimney lift experience and new office space, 500,000 sq. ft of which will be home to Apple's new London Campus.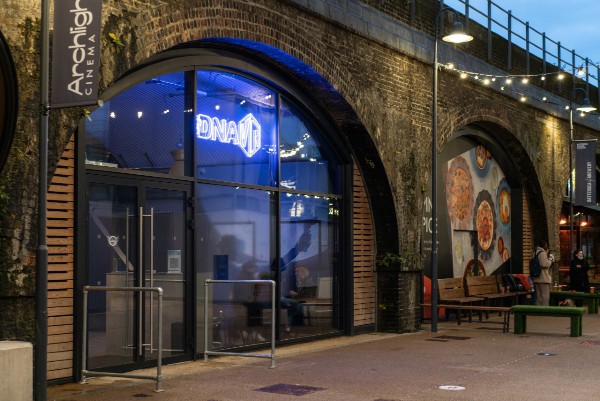 Part of London's Central Activities Zone
Wandsworth Council plays a leading role in bringing landowners, the GLA, TfL and other partners together to oversee the long term vision for a high quality mixed-use neighbourhood. The Vauxhall, Nine Elms, Battersea Opportunity Area Planning Framework was formally adopted in 2012 to create new homes, jobs, cultural and open spaces and bring new life to this part of the Central Activities Zone. The development is set to deliver 25,000 jobs within the construction phase and subsequent commercial, service and office employment.
Infrastructure contributions from developments in the area are funding transport investment. The Northern Line Extension sits alongside a dedicated infrastructure package of £1bn to support the growth of the area, including walking, cycling and rail station improvements, a new river taxi pier, health and school facilities and sustainable heating, drainage and utilities systems.