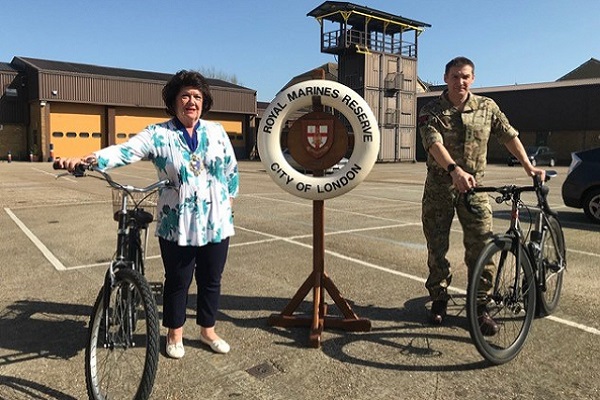 The money she raised will go to the charity she chose to support in her Mayoral year – Putney-based Regenerate Rise, which helps isolated older people. The charity recently had its minibus stolen. The bus had just been upgraded to make it suitable for people with dementia.   
Cllr Cooper has been training hard to ride 100 laps of the Royal Marine Reserves Parade Ground in Merton Road, Southfields next Wednesday (May 19). 
"I've even fallen off my bike a couple of times, so I think that alone deserves a donation!," said Cllr Cooper.  
"I chose Regenerate Rise as my charity because of the excellent work they do in the community, and the terrible theft of their bus means they need the money more than ever, so please give generously." 
If you would like to sponsor the mayor, send a cheque (made payable to 'Mayor of Wandsworth Charity') to 'Mayor's Parlour, Room 144, Town Hall, Wandsworth High Street, London, SW18 2PU' 
You can also send a bank transfer using the following details: 
Account Name: Mayor of Wandsworth Charity 

Account No. 69689717 

Sort Code: 60 22 28 
Find out more about the charity at www.wandsworth.gov.uk/mayors-charities