Future looks bright for popular Grade II listed town centre pub with investment scheme confirmed
Published: Friday, May 28, 2021
Wandsworth town centre continues to attract new investment boosting its economic fortunes with confirmation from Young's brewery that it is planning to open its new headquarters in the heart of the town centre - helping to safeguard the future of a landmark high street pub.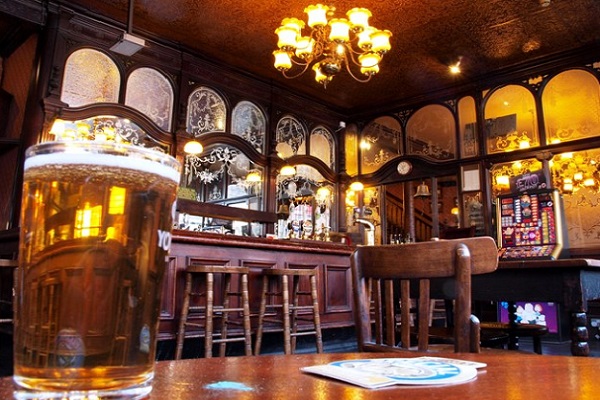 In a statement accompanying publication of the company's financial results, chief executive Patrick Dardis confirmed that Young's head office will proceed with plans to be included as part of a redevelopment of the historic Grade II Listed Spread Eagle public house.
Last year the council awarded planning consent for the creation of a 21-bedroom boutique hotel on the pub's upper floors – boosting its income and prospects. These plans also create space for the company's new headquarters office along with a training base for young chefs and kitchen staff who will be employed in the company's pubs.
The construction scheme will utilise three existing buildings and a car park at the rear of the Spread Eagle, including two neighbouring properties in Wandsworth High Street and one fronting Garratt Lane on the other side of the existing HSBC bank branch, which does not form part of these plans.
Mr Dardis's confirmation represent the latest vote of confidence from investors in the vitality of Wandsworth town centre.
At the turn of the year, councillors approved plans for new entertainment mega-hub in Wandsworth's Southside shopping centre in space previously occupied by Debenhams. The project includes an indoor go-karting track, bowling alley and crazy golf course.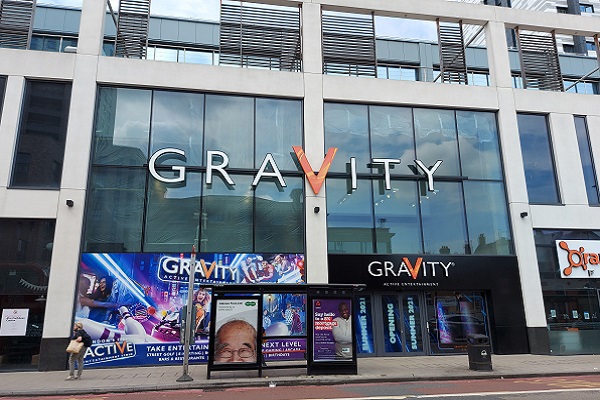 Electric-powered go-karts will be raced on the ground floor, while the mezzanine will offer a family entertainment centre and high ropes climbing. The first floor will be used for bowling, indoor golf, darts, pool and basketball plus new restaurant outlets.
Other landmark regeneration schemes in the town centre include the Wandsworth Business Village, the Ram Brewery site, Lyon House and The Filaments in Buckhold Road.
Work is also nearing completion on the redevelopment of two former council office blocks fronting Garrett Lane and Wandsworth High Street along with another formerly owned by South Thames College, which will provide 200 new homes, a brand new and improved public library, better teaching facilities at the college, new shops and a revamped town centre green space.
Fifty of these new homes will be affordable and will be offered to Wandsworth residents on lower incomes to rent or buy at a discounted price.
Another key element of the scheme is making better public use of the Old Burial Ground in Garratt Lane, which is an important but underused town centre green space. New pedestrian links will be opened up providing a direct route into the High Street. It will also have additional seating and new public art installed.
A state-of-the-art library will also form part of this route, opening up onto a newly created public square, directly adjacent to the burial ground, offering seating and play space for younger children.
And the town centre's long running tradition of beer brewing has been maintained with the relocation of Sambrooks Brewery to its new home on the former Ram brewery site in Wandsworth High Street.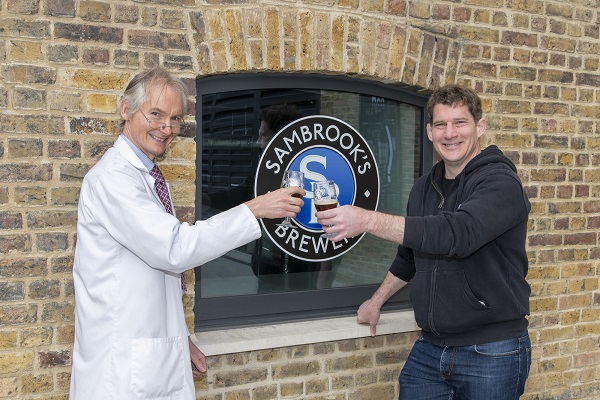 Brewer John Hatch and Duncan Sambrook celebrated pulling the first pint in Ram Quarter in April
The arrival of this independent brewery to the Ram quarter development ensures a 500 year history of beer making on that site continues well into the 21st Century. Alongside its state-of-the-art brewing facilities, Sambrook's is opening a heritage centre that will show the area's unique beer making history.
Another major boost in the town centre's fortunes is also in the pipeline with the long-awaited redesign of the Wandsworth one-way system.
Transport for London is drawing up these proposals to remove through traffic from the high street and create better space for pedestrians and cyclists. The council has pledged more than £27m towards the long overdue delivery of this major traffic reduction scheme  
Council Leader Ravi Govindia said: "This confirmation of the site of Young's new headquarters and its support for the Spread Eagle is hugely welcomed. The words Youngs and Wandsworth are totally synonymous and represent a hugely successful and historic partnership.
"This regeneration scheme is based on real confidence in the ongoing vitality and economic fortunes of Wandsworth town centre. It will help safeguard the future of one of Wandsworth's most historic and iconic pubs.
"The investment in a new entertainment mega hub in Southside is another hugely important example. It is an exciting new addition to the town centre and we welcome the jobs and prosperity this new venture can create.
"Taking all these investment schemes together, they represent one of the biggest urban renewal projects in London with well over £1bn flowing into the town centre. Hundreds of new jobs and homes are being created here alongside major improvements to the local environment."
In his statement Mr Dardis described the Spread Eagle as "forming part of an exciting new boutique hotel and company head office development located in our heartland of Wandsworth".
He also highlighted investment in the Green Man pub in Putney which following its "full refurbishment (has) added more than 50 new covers," plus investment in Battersea's Duke of Cambridge, which he described as one of the company's "much-loved pubs, at the heart of their local communities, (which have) received a new lease of life as we restored traditional features in their bar and dining areas."
Mr Dardis also highlighted the boost to Battersea's Northcote pub "where the temporary pedestrianisation of Northcote Road has been filled with tables outside the pub and has been a huge success".  
He added: "Despite the many lockdowns and disruption to our business, the financing decisions taken during the summer allowed us to continue to make significant investments in our pubs, with some truly transformational projects. We expect to see excellent growth from that investment this year and beyond."
"We are confident with the steps we have taken to ensure Young's continues to be in a position of strength and there is potential for a strong recovery this summer."