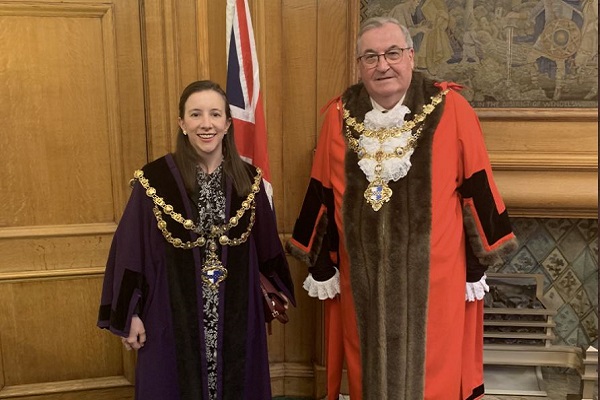 He has been a Wandsworth councillor since 2014 and prior to being elected spent a decade working for the English Rugby Football Union (RFU) as marketing director and responsible for fundraising, sponsorship and promoting the sport at all levels – ranging from the England national team to the grassroots game.
He has also been a consultant and advisor to both the Six Nations tournament, the European rugby cup and to Wasps RFC. He has also been a mentor for the Prince's Trust.
As a councillor he has served as chairman of the audit committee, deputy chairman of the planning applications committee and chairman of the Wandsworth (conservation area) advisory committee. He is chairman of the borough's Junior Citizen Scheme, the founding chairman of the Wandsworth Heritage Awards for Schools and a trustee for the Wandsworth Young Person of the Year competition.
He previously served as mayor in 2016/17 and deputy mayor in 2014/15.
As a Nightingale ward councillor he is a well-known campaigner in favour of 20mph speed limits on the borough's roads and has often been seen wielding a speed gun in support of police operations targeting speeding motorists. His mayoral charities for the year are Regenerate-RISE, a Roehampton based charity that supports isolated older and vulnerable residents and the Full Circle Fund Therapies, of which he is patron, which offers care and support to very sick children and adults at St George's Hospital.
During his year as mayor he is keen to continue to work to help young people achieve their aspirations, and also wishes to promote and encourage small businesses and the job opportunities on offer in Wandsworth, especially in the recovery from Covid-19.
He said: "It is an absolute honour and privilege to once again serve as Mayor of Wandsworth. My job over the next 12 months will be to support and highlight the work of the many brilliant people, groups and organisations that make Wandsworth such a diverse and great place to live and work.
"It will be my task to help make sure they get the recognition and plaudits their successes and accomplishments so richly deserve for all their sterling work."
The borough's deputy mayor for the year will be Balham ward councillor Lucy Mowatt, a registered dietitian working for Public Health England. She was first elected in 2018 and has served on the planning applications committee and also as deputy chairman of the strategic planning and transportation scrutiny committee.
To find out more about the role of the Mayor and to keep up to date with their work over the course of the year, follow them on twitter at @WandsworthMayor. Local groups and organisations can find out how to invite the mayor to an event at www.wandsworth.gov.uk/mayor