The Try Before You Bike Scheme is a chance to trial a new or nearly-new bike for a monthly fee. The council is working with Peddle My Wheels to offer the scheme. If you like the bike, you can buy it at a discounted price, take out an interest-free monthly payment plan or buy through the Cycle to Work Scheme. Lights, lock and helmet are included. Find out more.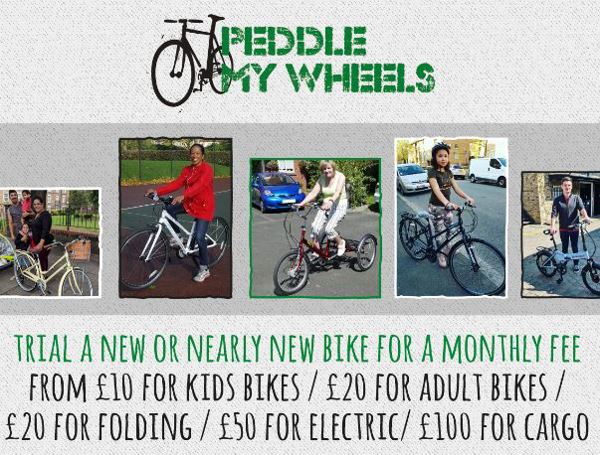 The council has already provided several local businesses and organisations with Cargo Bikes after successfully bidding for Government money. Now it is developing a shared e-Cargo Bike scheme, ideal for businesses and organisations who would like a cargo bike but are short of storage space, or who would like support with training and maintenance. To express your interest email transportation@wandsworth.gov.uk by June 30.  
If you want to cycle but have no space to store a bike you can apply for a place in an on-street bike hangar. So far 23 have been installed around the borough. Find out more.  
Free cycle training courses are available for adults and children who live, work or study in Wandsworth. Find out more. 
In February the council announced the development of a new Walking and Cycling Strategy to increase rates of cycling and walking in the borough. Key actions include improved signage, working with partners to improve access to cycle hire schemes and auditing the current cycle routes with a view to improving and expanding them in the future. Find out more.  
Current infrastructure schemes to improve facilities for cycling include schemes in: 
Queenstown Road - a new and improved Cycle Superhighway 8 should be coming to Queenstown Road later this year, with consultation to take place this summer. Plans to improve the rest of the Queenstown Road corridor are also in development. 
Garratt Lane – A new design is in development to make the corridor safer, greener and more attractive to cyclists and pedestrians. A consultation on the first sections is expected to be held at the end of this year.  
Southfields – this wide-ranging town centre improvement scheme is currently ongoing and includes more cycle parking and work to improve safety including raised tables and early release traffic signals for cyclists at the junction of Wimbledon Park Road and Replingham Road. 
Improvements for cyclists as part of the Putney High Street environmental improvement project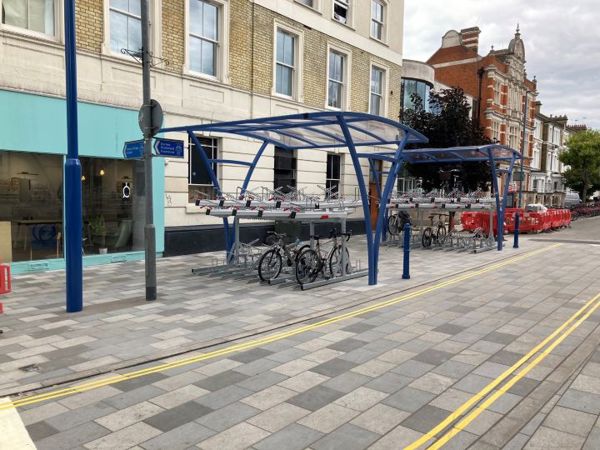 A new cycle rack outside Putney Library
The council's transport spokesman Cllr John Locker said: "Greener transport is a key part of our pledge to reduce carbon emissions. As part of our Walking and Cycling Strategy we will continue to work to make it easier for everyone who wants to get and store a bike, provide training so they can keep themselves safe, and design in measures to our roads and town centres to make them safer and more pleasant for cyclists."