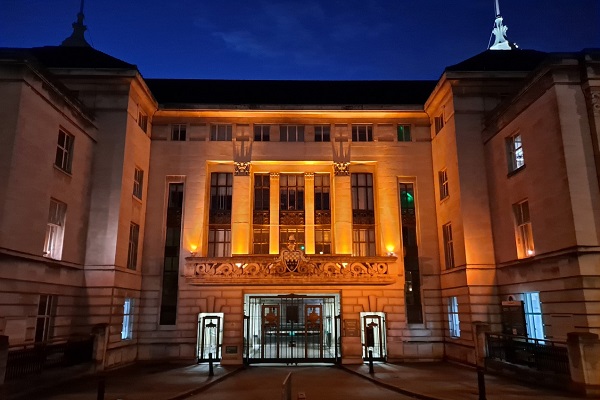 Cllr Cook said: "Everybody has been shocked by recent events and I want to reassure our residents that as a council we are working with the police and our partners to do everything we can to make sure women feel safe on our streets.
"Statistically we know that Wandsworth is a very safe borough - in fact the safest in inner London. We have worked very hard over the last few years to make sure measures are in place that help towards that and we will continue to do more together so that women are safe and feel safe.
"For instance we have really good CCTV coverage across the borough and are currently upgrading the existing camera network with the latest technology which will link back to a new 24/7 control room. We are also investing in redeployable cameras to provide a quick and flexible response to issues of crime and anti-social behaviour."
Following his meeting with the police, Cllr Cook confirmed that police patrols had been stepped up across the borough.
He said: "We are also continuing to do regular checks on our street lighting to make sure they are all in full working order and in fact over the last few years we have taken the opportunity to design out dark and unsafe areas, with good lines of sight. This is particularly the case for new developments within Nine Elms, the Riverside Quarter, and Wandsworth Town Centre so there are no areas that could feel potentially unsafe. We will continue to look at how we can further develop our planning procedures to design out crimes that disproportionally affect young women.
"We would encourage members of the public to get in contact if they spot a broken street light, or if vegetation that is obstructing lights needs to be cut back. We will fix these problems as a priority."
He added: "On behalf of everyone at Wandsworth Council all our thoughts are with Sarah Everard's family following this tragedy."
The deputy leader of Wandsworth Council, Kim Caddy said: "We don't want any women in our borough to feel unsafe. I know that the Violence against Woman and Girls strategy is currently being updated with a lot of new thinking to address many key issues around women's safety. There is some really fantastic partnership work underway in this regard and now more than ever it is important that all our different agencies are pulling together and working together to tackle these issues and help women across Wandsworth feel safer."
Barrie Capper, Wandsworth Police Inspector said: "We are listening to our communities and working with partners to address concerns around personal safety. We want all our communities to feel safe, so we have increased our patrols in town centres and open spaces and continue to work to prevent and investigate street crime."
Notes to editors:
In the 12 month period March 2020 to February 2021, Wandsworth reported the lowest crime rate of the 12 inner London boroughs and is also lower than the comparable London rate.
| | |
| --- | --- |
| Crime Type  | Inner London rank 12 month period (1 = best, 12 = worst)  |
| Total Crime (TNO)  | 1  |
| Violence against the person  | 1  |
| Robbery  | 1  |
| Burglary  | 2  |
| Vehicle Crime  | 4  |
| Sexual offences  | 1  |
| Domestic abuse  | 1  |
| Knife crime   | 1  |