The rebirth of Nine Elms: Once a study in urban decay now transformed into London's newest and most exciting residential and business district
Published: Monday, July 5, 2021
The transformation of Nine Elms from dirty and unloved industrial wasteland into London's fastest growing and most vibrant residential and business district is the biggest urban renewal success story this century, writes Wandsworth Council leader Ravi Govindia.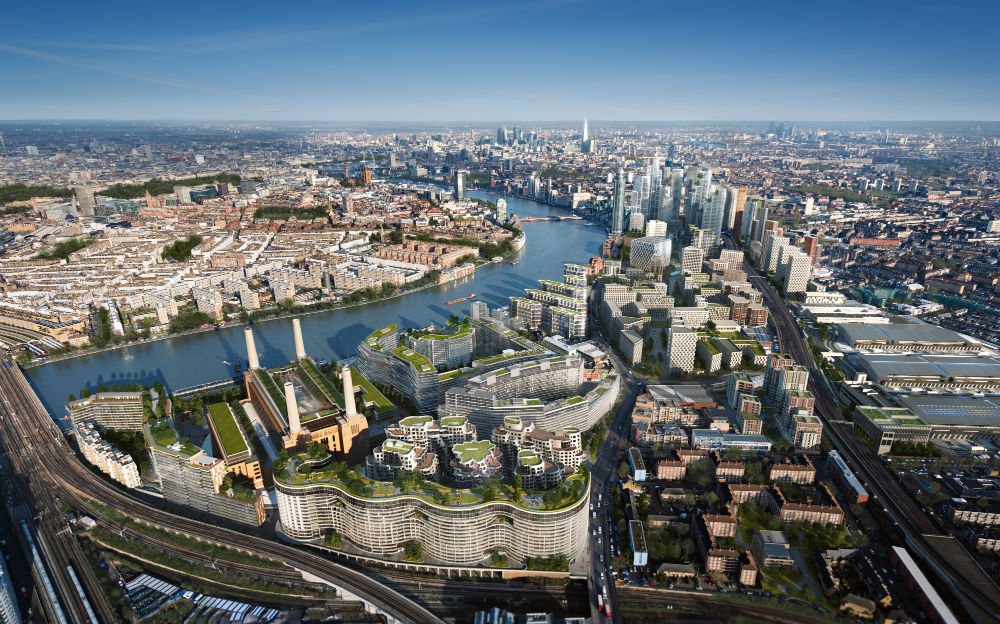 Nine Elms is Europe's largest regeneration zone and is bringing new levels of prosperity and economic growth to what was until recently an economically stagnant post-industrial area in the east of Battersea.
Before its rebirth Nine Elms was a study in urban decline, with sites so difficult to redevelop that even the world famous Battersea Power Station took nearly 40 years to bring back to life – despite being a prime 33 acre site only a stone's throw from the Palace of Westminster.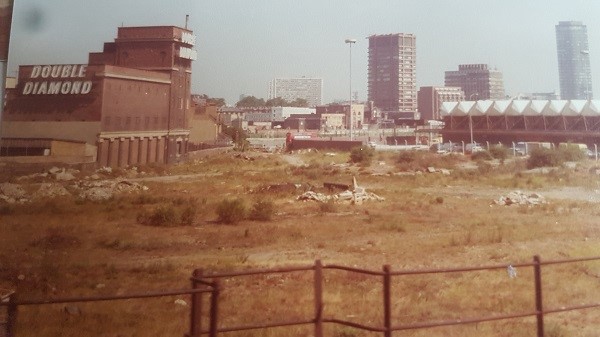 Nine Elms in the 1970s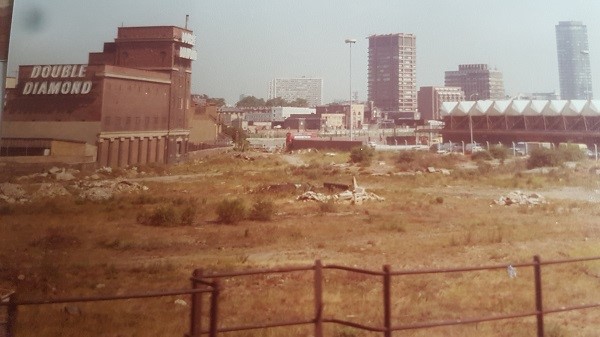 Over the past ten years Wandsworth Council and its partners have worked to transform these swathes of vacant industrial land to create a brand-new town centre, with 20,000 new homes and 25,000 permanent jobs in the businesses setting up across this opportunity area, including Apple, which has chosen the Power Station as its new London headquarters.
And by the end of this decade, it is estimated that more than 33,000 people will call Nine Elms home - served by a new school, health centres and all the other public amenities and infrastructure needed to support a vibrant and sustainable new community.
The area is also taking shape as a cultural quarter, which was a key priority of the council so that Nine Elms has its own distinctive identity. New arrivals include publishers DK and Penguin Random House UK, Chocolate Films and World Heart Beat Music Academy. Matt's Gallery is getting ready to open and there is a new theatre and cinema at the Power Station. In 2018 London's largest free contemporary arts festival Art Night chose Nine Elms for its first foray into south London.
The regeneration of the area is also creating new green spaces and public realms, with sections of the riverside opened up to the public for the first time since the 1930s and becoming home to a new 4.5 hectare linear park. Eventually the whole riverside area will be transformed from rundown industrial sites to provide offices, homes, shops, restaurants, parks and arts venues.
It's not just about the area's new residents though. The existing community, many of whom live on the post-war Savona, Patmore and Carey Gardens estates, are also seeing their neighbourhoods upgraded and improved and are well placed to benefit from all the new economic opportunities the regeneration is delivering. Already more than 850 local people have found work in the construction phase or in new retail and hospitality opportunities in the new businesses flocking to the area.
Key to the area's future success will be the arrival later this year of underground services in this part of south London for the first time, with the new Northern Line extension on course to begin carrying passengers to and from two new tube stations - while two new Thames piers mean commuters can also choose to travel by riverbus to and from the City and the West End.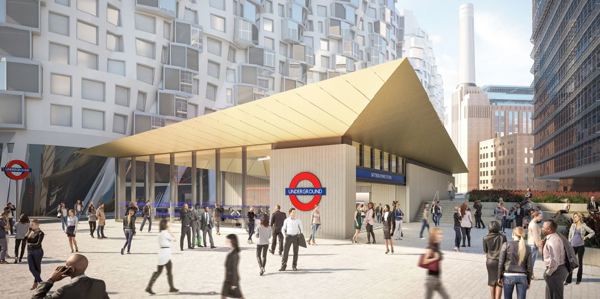 The soon-to-open Northern Line Tube station at Battersea Power Station
Honouring its history as a market garden famous for its asparagus, London's main fruit, vegetable and flower market at the New Covent Garden Market is also being redeveloped to provide modern facilities for its traders, while another famous Nine Elms landmark, Battersea Dogs and Cats Home has also had an upgrade. Nine Elms is also home to the new US Embassy.
Nine Elms post war decline saw it suffer stagnation and lethargy – a part of central London populated by unwanted factories and warehouses. As those industries died, the area became a byword for gloom and decay. But not anymore. It is being reborn as London's newest and most vibrant community.
Looking back on Nine Elms - a history
This part of Wandsworth is named after nine elm trees that bordered the main road, and date back to at least 1645. Originally marshland, a fort was built here during the English Civil War and in around 1660 the Vauxhall Pleasure Gardens were constructed – a popular spot for pleasure seekers for around 200 years.
The mid-19th Century saw the arrival of the London Gas Light Company gasworks on the site of an old mill with coal stocks arriving by river. The large site employed many local people but an explosion in 1865 killed ten and dust from the coal and coke was an ongoing problem. The works eventually closed in 1970 and the dock is now home to a houseboat community.
The big gasholders near Prince of Wales Drive were a dominant feature on the local skyline for decades until demolished in 2015 and replaced with new homes.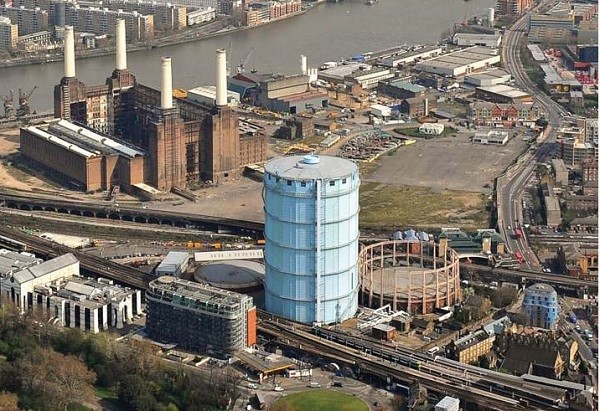 Next to the gasworks was a massive water works which opened in 1840. Water was drawn from the Thames before being treated and pumped to local homes and businesses. Unfortunately, water quality in this stretch of the river was notoriously bad and led to a serious outbreak of cholera in 1854. The waterworks were near the site eventually chosen for Battersea Power Station, which was constructed in the 1930s, expanded in 1955 and continued generating electricity until its closure in 1983.
In 1976 Wandsworth Council adopted a policy of 'controlling and encouraging the use of the land at Nine Elms' for housing and jobs, arguing that without taking action 'the large areas of vacant land will continue to lie idle'. But attempts to attract businesses to the area led to it becoming dominated by large warehouses and anonymous buildings. Work to shape the development of the area in a more coherent way began in 2011 with the formation of the Nine Elms Vauxhall Partnership.
Find out what's happening in Nine Elms and the history and future of the area at nineelmslondon.com