Grassroots community organisations supported in latest round of Wandsworth Grants Fund allocations
Published: Monday, July 5, 2021
Grassroots organisations delivering community initiatives that benefit borough residents are to share more than £100,000 in the latest round of awards from the Wandsworth Grant Fund, councillors have decided.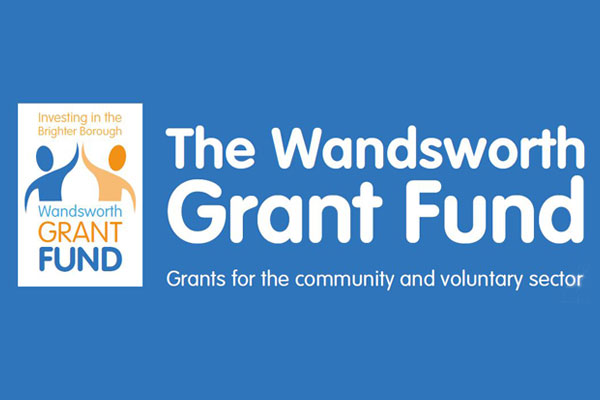 The latest set of funding awards will support 16 voluntary organisations and charities that strive to strengthen communities and support local people.
The Wandsworth Grant Fund provides cash for a range of projects that support the arts and the environment and that help young people and other residents stay healthy and reach their potential. It also has an additional emphasis now on projects that help the borough's Covid-19 recovery.
In this latest round of funding more than £103,000 has been approved. Over the course of this financial year a total of £319,500 will be allocated to local groups. Since the fund was established in 2015, it has awarded just under £1.9m to good causes in the borough with an additional £163,000 awarded through the Wandsworth Arts Fringe.
Among the groups to benefit in this latest round of allocations are:
Black Heroes Foundation awarded £9,880 for Windrush Intergenerational Celebrations for Black History Month 2021 and beyond. The project supports elderly black residents to meet online to promote physical and mental health activities, improve wellbeing and tackle isolation. Following a series of workshops for school children, the project will also produce a Black History Month Windrush Gala Event at Battersea Arts Centre benefiting those elderly residents of the Windrush generation who have been isolated due to Covid-19.
Henry Prince Youth Sessions awarded £8,630 to provide teenage residents on the Henry Prince Estate with a range of local activities to keep them safe and support them in realising their potential. The project will also train three residents to lead multi-sports/games activities at weekly activity sessions. Alongside the instructor training offer, a training package for participants will be run focusing on supporting their activities and employability.
English for Action (EFA) London awarded £7,864 for its ESOL on the Move/ESOL Walking Group for Wandsworth Migrants – a pilot project that will combine a traditional ESOL education with a social walking group that meets weekly for 36 weeks, to study and practice English on the go.
Jellyfish Theatre awarded £4,790 for its Wagon of Dreams project - a free outdoor family show set in a converted mobile caravan that will stage a research and development performance on Putney's Ashburton estate before touring the borough's housing estates.
Power to Connect awarded £10,000 to fund a training programme pilot for parents, teachers and young people to gain digital and IT refurbishment skills, provide them with more confidence to engage digitally, access essential services and keep their families, students and selves safe online. The project will also run a series of events to showcase the importance of laptop recycling, reducing electrical waste for business and redistributing devices and skills to community organisations, schools and parents.
Rackets Cubed awarded £10,000 to enhance communal areas and improve the mental/physical health and well-being of residents across Roehampton and West Putney through a series of targeted classes and events involving other community groups as part of activities during the Roehampton Community Week.
Mother and Child Welfare Organisation awarded £7,780 to improve the mental well being of residents living in Wandsworth, especially on the Alton Estate by providing mental health sessions, youth club sessions, community peer support sessions for women to meet with mainstream support services, a weekend residential trip enabling young people to leave London for the first time and training sessions in mental health first-aid, internet safeguarding and health and safety.
SenTalk's Mind Space Club awarded £10,000 to support children and young people in developing essential skills in understanding their emotions, through an emotional literacy programme to develop strategies to self-manage. The club will provide children and young people with access a safe space where they can share worries and anxieties supported by trained SEN support staff to overcome barriers to participation.
Grants committee chairman Cllr Louise Calland said: "The aim of the fund is to support not-for-profit activities which benefit communities across the borough. As we emerge into the post-Covid world, it is vital that we work with our fantastic voluntary sector to do all we can to help local people.
"We've had some brilliant applications from local groups and good causes and I'm delighted we have been able to support them. I am really looking forward to watching them succeed in helping to improve the day to day lives of the people they will be working with."
For more information about the fund and applying for a grant, including Meet the Funder sessions this month, visit www.wandsworth.gov.uk/wgf.