Ultrafast broadband available to thousands of Wandsworth homes
Published: Thursday, January 21, 2021
With fast and reliable internet access more important than ever as lockdown continues, tens of thousands of Wandsworth residents have had access to some of the best full fibre broadband available anywhere in the country.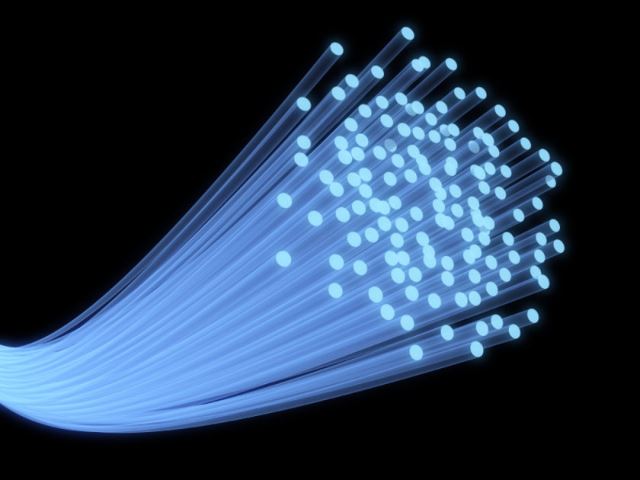 Over the past three years the council has worked with a number of broadband providers to ensure residents have good access to online services.
These efforts have resulted in super-fast broadband provider Community Fibre linking more than 30,000 homes in Wandsworth to its full fibre network - meaning these households were among the best prepared in the country to access online services when the pandemic first struck.
The biggest winners from this tech-partnership have been tenants and leaseholders on council estates across the borough. More than 70 per cent of Wandsworth's social housing stock now has access to this super-fast broadband.
And just before Christmas it was announced that another 100,000 homes and businesses in Wandsworth will soon benefit from ultrafast internet speeds with the unveiling of new plans to install full fibre broadband in other parts of the borough.
Infrastructure provider G.Network is to invest more than £105m in upgrading Wandsworth's broadband connections - many of which still rely on copper based wiring.
The company will shortly begin installing new, state-of-the-art, contiguous full fibre broadband infrastructure that will guarantee ultrafast download and upload speeds to more than 100,000 homes and businesses in Wandsworth.
These latest developments build on the successful rollout of services by Openreach which has also connected thousands of local homes and businesses to its ultrafast, future-proof full fibre network. Consumers can check what infrastructure they have on the Openreach fibre checker and then take a service with the provider of their choice.
Council leader Ravi Govindia said "Lockdown has shown just how important it is for residents and businesses to have fast, reliable and affordable internet access. I'm delighted that from the start of lockdown our many tens of thousands of residents have been able to benefit from some of the best internet services in the country.
"Whether its adults working from home, children and students learning online, or retailers fulfilling online orders, being able to access fast, reliable and affordable broadband has never been more important.
"It gives people from all walks of life new opportunities and is a hugely important milestone in efforts to eliminate digital poverty. This is just one way the council has been working with its partners to improve people's connectivity."
Laura Whelan, Openreach's partnership director for London, said: "Good connectivity has never been more important and Openreach is happy to be investing in Full Fibre – the best broadband infrastructure you can get in the UK – in Wandsworth. Our work to upgrade Balham is nearly finished and we're working on two more large areas in the Borough. We look forward to the next stage of the journey and continuing our close working relationship with Wandsworth Council."
Meanwhile Community Fibre's Gigafast service has clocked download speeds of over 1,000 megabits per second (Mbit/s) – nearly 50 times faster than the UK average, according to Ofcom figures.
G.Network's infrastructure will also be made available on an 'Open Access' principle, meaning the company will work with other broadband providers who will be able to serve their customers using G.Network's state-of-the-art fibre cables.