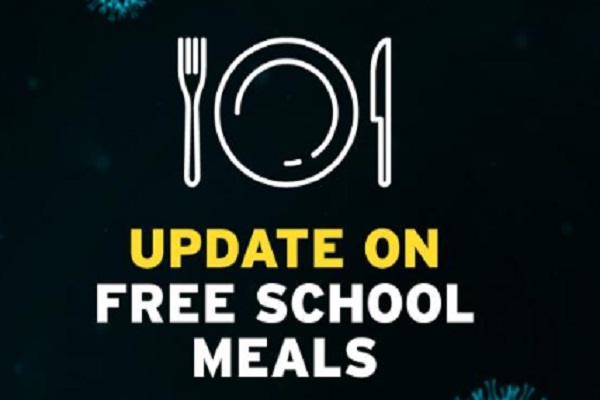 The town hall has provided free laptops and free internet dongles to families without wi-fi access so that they can continue online lessons.
And those who are eligible for free school meals won't be going hungry while schools are shut with the council working alongside schools to provide food vouchers in an extension of an initiative that first came into effect at the start of the pandemic.
Children from low income families will also receive food vouchers over the February half term holiday under a scheme that also provided help during the Christmas break.
Families which normally receive free school meals will be offered vouchers that can be redeemed in their supermarket of choice for food and not for other items.
More than 9,000 children have benefited from the food voucher scheme while more than 2,700 children have been given free laptops with another 800 due to be distributed in the next few days.
Wandsworth's cabinet member for education and children's services Cllr Will Sweet said: "Until schools are able to reopen the council is helping to make sure that children from some of our hardest pressed families don't miss out on lessons and won't go hungry while they're learning."
Last month councillors endorsed a fresh round of targeted cash support worth £836,000 to help struggling families during the winter months – which includes additional laptops and school meal vouchers.
The lion's share of the cash is providing assistance with food, energy and water bills, while around 20 per cent will help pay for other essentials like sanitary products, warm clothing, soap, blankets and the cost of boiler service/repair.
The Wandsworth Discretionary Fund is also being boosted with £170,000 to offer crisis funds to families to cover household essentials.
In addition the town hall has also set aside a separate £640,000 budget to fund a range of wider community needs that have emerged as the pandemic has continued.
This money will help meet the needs of vulnerable and isolated elderly residents, support others with mental health issues, victims and survivors of domestic violence and abuse and private housing tenants threatened with eviction.
More than 2,500 local businesses have received Government support worth a total of £68.7m. Grants to small businesses and retail, hospitality and leisure businesses, plus a discretionary business grant scheme set up earlier this year, has already paid out a further £58.4m to a total of 4,136 businesses.
The council has also used Government grants to reduce or suspend council tax bills for those on the lowest incomes and set up an Emergency Assistance Grant for food and supplies plus to fund specialist advice from Citizens Advice Wandsworth to support residents facing hardship.
Since the pandemic began, and up to the year end in April 2021, the council is set to have shouldered an additional £43m in costs, including an accrued loss of income estimated to be around £19m. Government grant received to date will cover some but not all of these costs.