Wandsworth's First Biodiversity Strategy Brought to Life
Published: Wednesday, February 3, 2021
The Community Services and Open Spaces Overview and Scrutiny Committee met last night to discuss Wandsworth's first Biodiversity Strategy. Implementing this strategy will be a critical contribution to the council's broader environmental strategy (WESS), designed to meet the council's ambition of becoming carbon neutral by 2030 and the greenest inner London borough.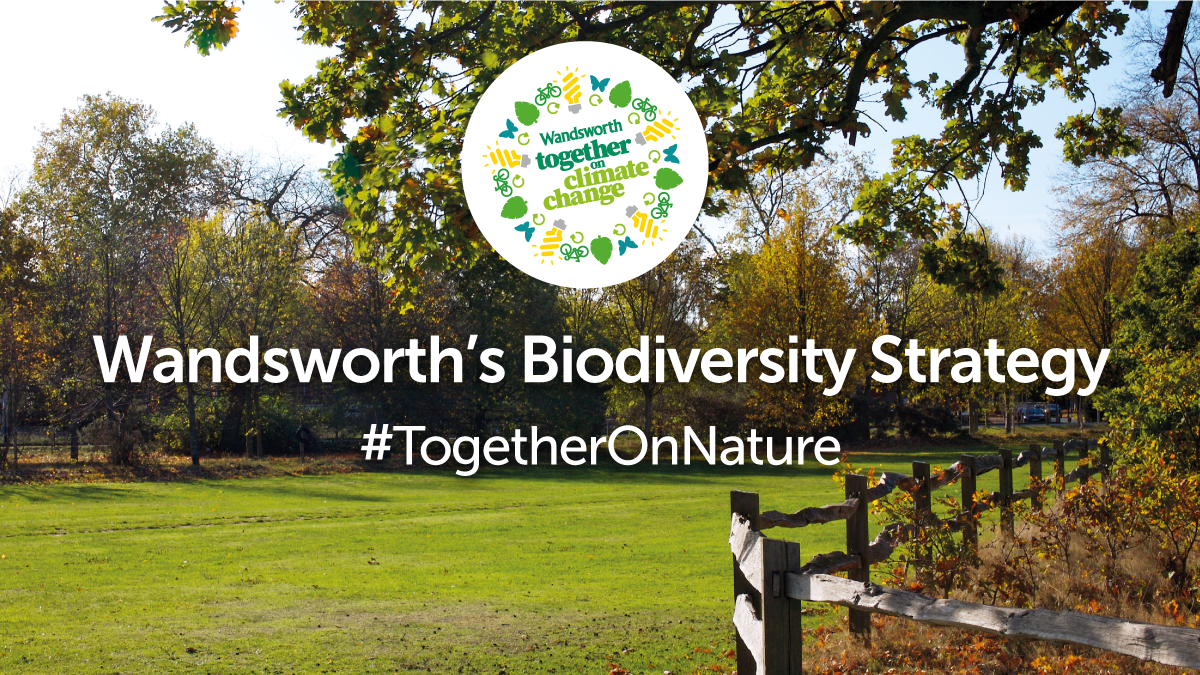 Wandsworth's Biodiversity Strategy demonstrates what will be done within the borough to protect and enhance biodiversity and make sure that nature is accessible to everyone.
Wandsworth is home to 24 different biodiversity habitats and over 3,149 different individual species. The habitats range from nationally important heathland on Wimbledon Common and Putney Heath through to the internationally renowned River Thames; from lakes on housing estates and college campuses, to woodlands and grasslands on Wandsworth and Tooting Commons; and of course, private gardens.
The strategy identifies 5 key principles which guide the intended actions. They are:
1. Better: improving the quality of existing priority habitats and landscapes
2. Bigger: expanding the areas of priority habitats and landscapes
3. More: creating new areas of habitat or new landscapes
4. Joined-up: improving links and connectivity between habitats at the landscape scale
5. Promote: informing local individuals and communities about how they can understand and appreciate priority habitats and landscapes and crucially the role they have in the delivering measures to nurture wildlife on their doorstep.

A partnership approach is essential for the effective delivery of the strategy and the development of a Biodiversity Action Plan (BAP), based on these principles, will be developed through a partnership including relevant landowners, land and water managers and community representatives.
Other key outcomes from the strategy include implementing measures that will ensure biodiversity research and evidence is kept up to date, that priority places, habitats and species are protected, well managed and enhanced, and that overarching issues such as invasive non-native species, and biodiversity net gain are understood and necessary guidance is made available.
There is an emphasis on the key role individual residents and communities can take, including commitments to support this through the provision of advice on good gardening for wildlife and participating in environmental education. Action will also be targeted on an area by area basis to ensure focus and localised response.
Cllr Steffi Sutters, Cabinet Member for Community Services and Open Spaces, said: "The biodiversity of our borough is integral to its identity and is a focal point of our overall climate change strategy. We are lucky to have so many passionate experts working alongside the council helping us build a strategy that will ensure the protection and growth of our biodiversity.
"We wanted the strategy to stress the importance of community involvement in protecting and maintaining biodiversity in Wandsworth. Around 80% of all species reported have come from residents, something we are really grateful for.
"This reporting allows us to continue the important work on developing strategies to help protect and develop our spaces according to the species they provide homes for as well as ensuring they are optimised for climate sustainability."
Wandsworth Council has also sought to encourage residents to play their part in protecting wildlife in the borough through the 'Love to Garden' campaign. The campaign provides information on the benefits of gardening including mental health, reducing carbon and protecting biodiversity. In particular, it encourages residents to avoid paving over their front gardens as they are key for reducing noise pollution and flood protection. Residents have been proudly sharing their gardens by sending images through to lovetogarden@wandsworth.gov.uk
Find out more information on what the council is doing to tackle climate change in Wandsworth.
To read the full Biodiversity Strategy committee paper click here.
Wandsworth Council would like to thank 'Greenspace Information for Greater London' for their ongoing dedication in collecting data from our green and open spaces that helps us improve and maintain the biodiversity in our borough.