Council covers the bill for outdoor table fees this summer
Published: Thursday, February 25, 2021
Cafes, pubs, bars and restaurants in Wandsworth can continue to serve customers sitting outside their premises this summer thanks to 'al fresco' hospitality rules remaining in place again this year.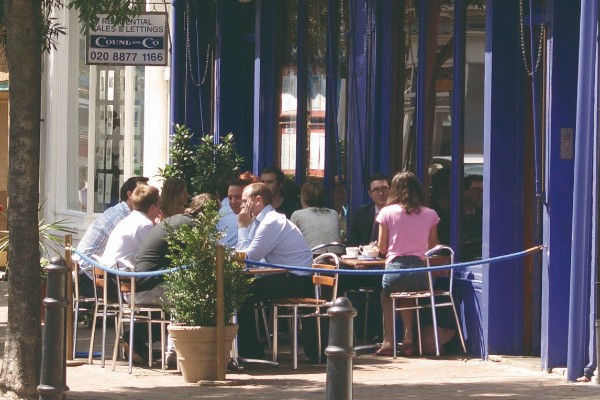 To help local hospitality venues serve customers safely, Wandsworth Council has simplified the process of applying for a street licence and waived the normal fees for businesses putting tables and chairs on the pavement.

In a continuation of the new rules introduced last summer to support Wandsworth's hospitality industry through the pandemic, outside space can again be used for table service. The conditions include requirements that businesses behave responsibly and take steps to ensure their neighbours do not suffer undue noise disturbance and that passing pedestrians are not obstructed.

Last summer hundreds of cafes, bars and restaurants across the borough provided outside tables and chairs so that they could operate safely and their customers could comply with social distancing measures.
'Kick-start your plans for welcoming customers back'
Councillor Aled Richards-Jones, Wandsworth's Cabinet Member for Economic Development, Skills and Employment said: "Now we have got a roadmap for re-opening our high streets this spring and summer we want to help our hospitality businesses get back on their feet with practical support.
"If cafes, bars, pubs and restaurants don't currently have a pavement licence they can apply now to the Council with no charge and kick-start their plans for welcoming customers back in a few months' time."
Licences last for 12 months so hospitality businesses are advised to check the expiry date of any existing licences and apply again if renewals are needed.

Find out more on street licences and apply now