Accreditation for Wandsworth's response to domestic abuse
Published: Tuesday, August 17, 2021
Following a two-year project and a five-day assessment period, Wandsworth Council's Housing and Regeneration Department has been awarded the Domestic Abuse Housing Alliance (DAHA) accreditation Chartermark, recognising its comprehensive and robust response to domestic abuse. Wandsworth is one of just five London boroughs to be accredited.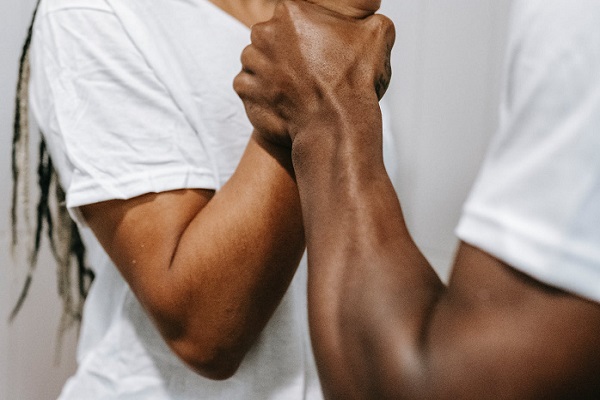 According to the Home office, one in four women and one in six men will suffer domestic abuse at some time in their lives, and police recorded crime data shows an increase during the pandemic.  

DAHA aims to transform the housing sector's response to domestic abuse through an accreditation process which assesses individual housing providers and supports them to improve their practices.
As part of the council's commitment to tackling domestic abuse, the council worked with DAHA to:
review policies and procedures
introduce a new case management tool and a nationally recognised risk identification checklist
ensure support is offered to everybody including those who have protected characteristics
undertake perpetrator management
improve partnership working
deliver enhanced training to all staff
issue targeted publicity and raise awareness of domestic abuse, which is often a hidden crime.
The DAHA assessor commented that a culture change around the way the department approached domestic abuse was evident, placing survivors' safety as a priority.  Some of the documents DAHA assessed will now be used as best practice examples for other organisations seeking accreditation.
Cllr Jonathan Cook, who is Cabinet Member for both Housing and Community Safety said: "Council staff make thousands of connections with residents every day and knowing how to support someone dealing with domestic abuse is crucial.  With around 20 per cent of the population suffering from domestic abuse at some point it's everyone's responsibility to be aware of how to support their customers, friends, family and even to seek help for themselves.  I am extremely proud of the feedback received from DAHA and of our ongoing work to help combat this hidden menace."
The council's Housing and Regeneration Department has also created domestic abuse champions in each of its frontline teams.  These 18 members of staff have received enhanced training on how to respond to domestic abuse and will be on hand to offer assistance to colleagues, promote awareness and conversations about abuse and ensure best practice across the department.
Domestic abuse can take many forms, including physical or sexual violence; threatening or coercive behaviour; and economic or psychological abuse carried out by a partner, ex-partner or family member.
If you or someone you know needs help, you can contact:
999 if you are in immediate danger.
For non-emergencies dial 101.
Wandsworth Independent Domestic Violence Advocate: 020 7801 1777 (Monday – Friday, 9am-5pm) or email vs.wandsworth@victimsupport.cjsm.net
National Domestic Violence Helpline: 0808 2000 247 (24/7)
Men's Advice Line: 0808 801 0327 (Monday – Friday 9am – 5pm)
Find out how Wandsworth Council can help, including further advice and contact details, information on emergency accommodation, injunctions and more, visit: Domestic abuse - Wandsworth Borough Council