Nine tips to reduce plastic pollution and litter
Published: Friday, November 27, 2020
The council is urging residents to reduce the amount of plastic litter and avoid plastic consumption wherever possible, as part of its MyWandsworth campaign to keep the borough looking at its best.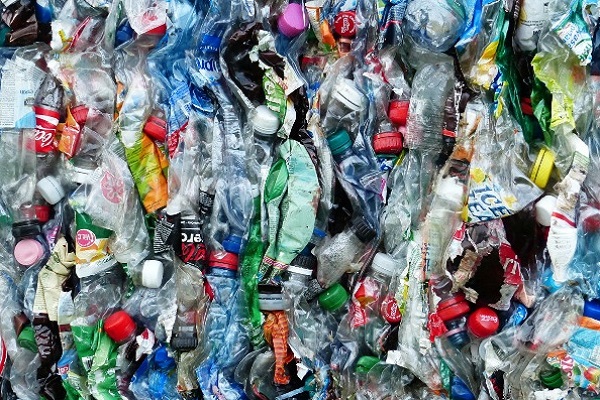 The council is urging residents to reduce the amount of plastic litter and avoid plastic consumption wherever possible, as part of its MyWandsworth campaign to keep the borough looking at its best.
Tackling plastic pollution and litter is a key issue for the council. According to environmental charity WRAP, the UK generates 2.4 million tonnes per year of packaging waste, plastic bottles, pots, tubs, tubs, trays and bags.
And 8 million tonnes of plastic ends up in our oceans every year, the equivalent of a rubbish truck a minute.
Councillor Steffi Sutters, Cabinet member for Community Services and Open Spaces said:

"Plastic litter blights our town centres, streets and parks. It also harms wildlife. So, we're encouraging everyone to avoid plastic wherever possible and dispose of their litter responsibly.
"Please do read our tips below, think about how you can reduce your plastic consumption and help do your bit for the planet."
This is just one of the many ways that the council is leading the way on climate change, part of its ambition to be the greenest inner London borough; becoming a carbon-neutral organisation by 2030 and zero-carbon by 2050.

Nine tips you can start today
To tackle plastic pollution and litter, each and every one of us can commit to taking some simple steps that will make a real and lasting difference to the planet.

1. Bring your own bottles and containers
Globally, plastic bottles dropped on the ground are a huge issue. In the UK alone, we use 13 billion plastic bottles every year— and 7.5 billion of these end up in landfill, being incinerated, or making their way into our oceans, accounting for a third of all plastic pollution in the sea. 
And in Wandsworth, more than 2,300 plastic bottles have been cleaned up and that's just from community clean-ups the council has organised with voluntary group Plogolution, as well as through school plogging clubs.

There are many other groups that do their bit as well, the Friends of Parks groups work hard all year round organising community clean-ups in our wonderful open spaces – at just two litter picking events in Wandsworth and Tooting Commons, over the summer, more than 340 pieces of plastic litter were collected.  And the Putney Towpath Group organise clean-ups along the Putney embankment towpath, collecting more than 100 large bags of litter over 13 litter picks. You can join their mailing list to sign-up to one of their litter picks. 
In zero waste shops like BYO London in Tooting Market, they offer an alternative way to shop where you bring your own containers including bottles, jars and bags to fill household essentials. They stock foods, household detergents and toiletries.

And according to www.moneysavingexpert.com in many supermarkets and shops, loose fruit and veg can be cheaper when it's loose and not packaged in plastic, but as this is not always the case you should always check.
You can also download the Refill app – search for Refill on the Apple App Store or Google Play – to find where you can refill your water bottle, but also your coffee cup, lunchbox, groceries and even your cleaning products and toiletries.
2. Give up gum
In Britain, we are the second biggest consumers of gum in the world, chewing an estimated 130 sticks per person each year. Chewing gum (made from plastic itself) can be swapped for plastic-free alternatives such as Glee or Chewsy.

And in Wandsworth the council is encouraging people to dispose of their gum in bright pink gumdrop bins, where there's lots of gum – Putney, Tooting Broadway and Clapham Junction stations, for example, all have gumdrop bins.
The gum is then recycled to create more gumdrop bins, as well as being turned into all sorts of plastic products, which will significantly help reduce the amount of virgin plastic and single-use plastic being used.

3. Start young and learn about plastic pollution
Children aged from 3 to 7 can learn all about litter and recycling from a free educational platform called Earth Cubs created by a Tooting resident.

There are lots of activities that kids can do, at more, to learn about plastic pollution and littering.

Activities to do at home.

4. Always carry a cloth bag or a bag for life
Always carry a cloth bag or put some bags in the back of your car, so that when you go out shopping you reuse a bag rather than buy a new one.  Also, consider leaving yourself a reminder, when you next think about doing the weekly shop, maybe on the fridge or set one up on your smartphone.

5. Check what can be recycled
Lots of plastic can be recycled, so check what can and can't be recycled with your household waste on our recycling page. To check specific items, use the A-Z recycling tool.

6. Buy more bulk food and fewer packaged products
Disposable containers are inundating supermarkets (polystyrene trays, PET bottles, tetra paks, plastic containers, etc.). Buy in bulk, if you have space, and look for shops that supply food in packing that's reusable, recyclable or compostable. It also saves you money, as items will cost less per unit including staples like washing powder, washing up liquid, kitchen roll, batteries, plasters and canned foods. And it means there's less plastic packaging as well.

7. Say no to plastic cutlery
By carrying a spork (if you google it, you'll find it), reusing your plastic cutlery, going for a compostable alternative or carrying your usual cutlery with you, you could personally save 466 items of unnecessary plastic every year. On average we use plastic cutlery for just 3 minutes before throwing it away.

8. Switch shower gel for soap
Bars of soap generally last longer and therefore work out cheaper, and as you would expect to use far less plastic than shower gel.
9. Reuse or give some of the packaging a new purpose
If you have no choice but to buy a plastic bottle or a plastic container at the supermarket, reuse it instead of throwing it away.

If you've got a larger item, made of plastic, maybe a toy for example, rather than throwing it away can someone else use it. Consider using the following sites, subject to coronavirus restrictions,
Find out more
Find out more about the MyWandsworth campaign and how you can get involved,
www.wandsworth.gov.uk/mywandsworth
For other tips on reducing plastic consumption and litter visit the following organisations,
Parents for the future: a group that aims to inspire and empower parents to use their voice and advocate for climate and biodiversity, and be part of the solution to help protect their children's future.
Plastic free SW11: follow plastic SW11 on Twitter for tips on how to reduce plastic consumption.