Boards bring back prefab memories
Published: Friday, July 31, 2020
Wandsworth's past is being remembered in King George's Park.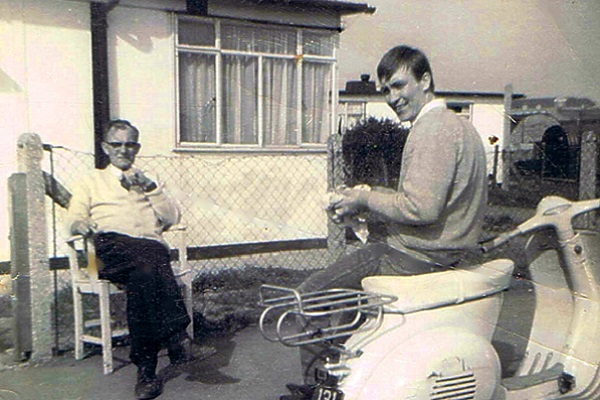 New boards have been put up telling the story of a hundred prefab homes built in the park between 1946 and 1948. This was one of many similar schemes across the country to help resolve the post-war housing shortage.  
The idea for the boards came from Terry Allen, who worked alongside Enable Leisure and Culture on behalf of the council and the Wandsworth Heritage Service to get them designed, made and installed. Work started last summer and the boards were installed this month.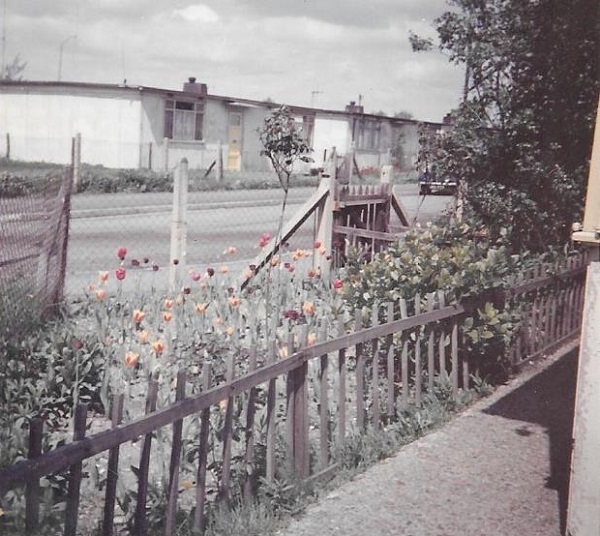 The view from the garden
Other prefab residents Janet Addison, Shirley Monaco, Diane Shepard and Terry's brother Colin shared their stories and photographs for the board.  
Terry said: "What a fantastic eightieth birthday present, it's happened, and it looks fantastic. My thanks go out to everyone who has made it possible. At least people of another generation will now understand that their playing field had another use and the folks who lived there are spread all over this world today." 
Together the prefabs were known as the King George's Park Estate.  They were only intended to last for about ten years but were used up until the 1960s when the land was reclaimed and turned into playing fields.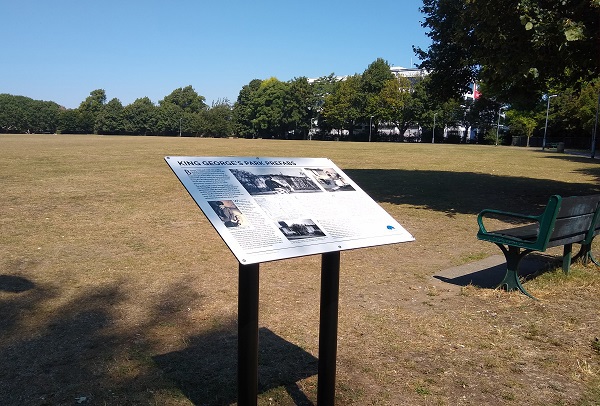 A board in place showing the view today
One of the boards is installed on the site of prefab number 14, East Green Path, which was the site of the Allens' family home.  
The family was suddenly made homeless in 1944 when they were bombed out of their home in Winfrith Road, Wandsworth. At first, they were advised to break into the homes of people who had gone away and then to move on if the houseowner returned, but they were eventually placed in a small temporary hut on Tonsley Street. 
As soon as news of plans to build the prefabs emerged, Mrs Allen wrote to the council every week asking for one.  Each prefab comprised of a kitchen with all the appliances - including a fridge which was very unusual for the time - a bathroom, two bedrooms with wardrobes, a living room and an airing cupboard, along with electrics and a coal fired boiler. Each house also had its own front and back gardens.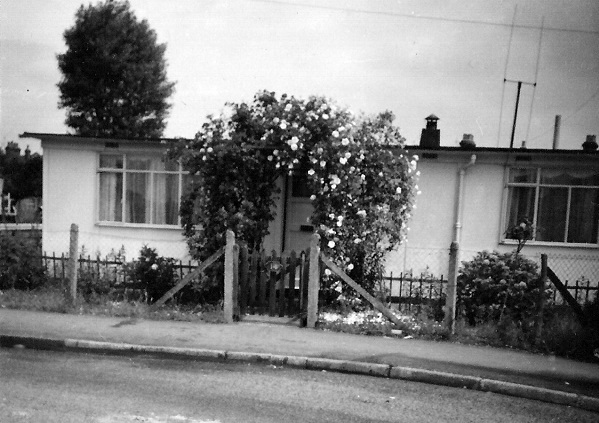 The Allen family  home showing the H-shaped aerial used for picking up the BBC. The Allens were one of the few families to have a television.
The prefabs were hot in the summer and freezing in the winter, and the River Wandle at the time was classed as an open sewer, making it smell very bad, but the Allens were delighted with their home – especially having the luxury of an indoor toilet and hot baths. Literally living in a park meant there was plenty of room for children to play and many families grew fruit and vegetables and kept rabbits and chickens.  
Cllr Steffi Sutters, cabinet member for community services and open spaces, said "I absolutely love these interpretation boards. Looking at King George's Park now, it's strange to think of a community like this in the middle of it, but many people made it their home and loved living there. 
"It's so important that we remember our history and I'd like to thank Mr Allen and other residents, as well as Enable and the Heritage Service, for helping to make this project happen." 
*Did you live in one of the King George's Park prefabs? Send your memories to press@wandsworth.gov.uk and we will use as many as we can in the next edition of Brightside magazine.