Creation of new 32 acre public park for Wandsworth moves a step closer
Published: Friday, January 17, 2020
The creation of a new public park in Wandsworth – the first to be opened in London since the 2012 Olympics – has moved a step closer after winning approval from Government ministers.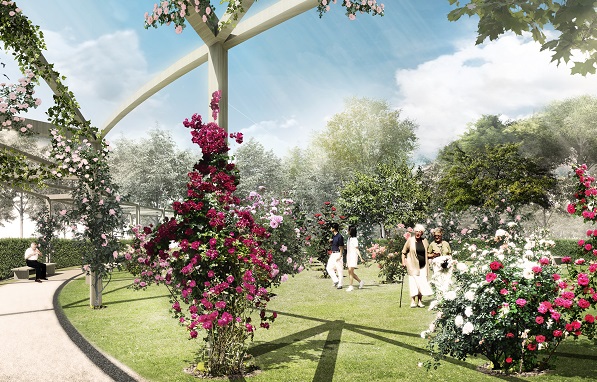 Work to provide a new 32 acre publicly accessible green space in the grounds of Springfield Hospital can now commence after the hospital trust's Estate Modernisation Programme (EMP) business plan was approved by both the Department of Health and Treasury.
Clearing this hurdle means that as well as approving detailed plans for new clinical buildings on the hospital site, the decision also green lights the plans for the new public open space.
The plans for the park, which were awarded planning consent in 2018 and drawn up in close collaboration with the council and after consultation with local residents, amenity groups and sports clubs, include landscaped areas, a pavilion and café, two children's playgrounds, a trim trail with fitness equipment, and the planting of more than 400 trees, comprising 27 different species.
Large grassed areas will be able to accommodate a variety of informal team sports such as rugby, cricket or football.
Other features include a rose garden at the southern edge of the park as part of a more formal setting and include bench seating.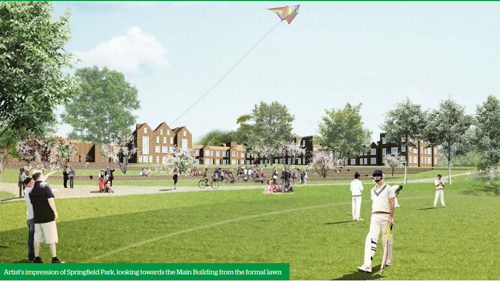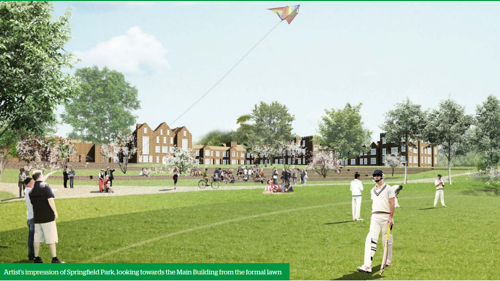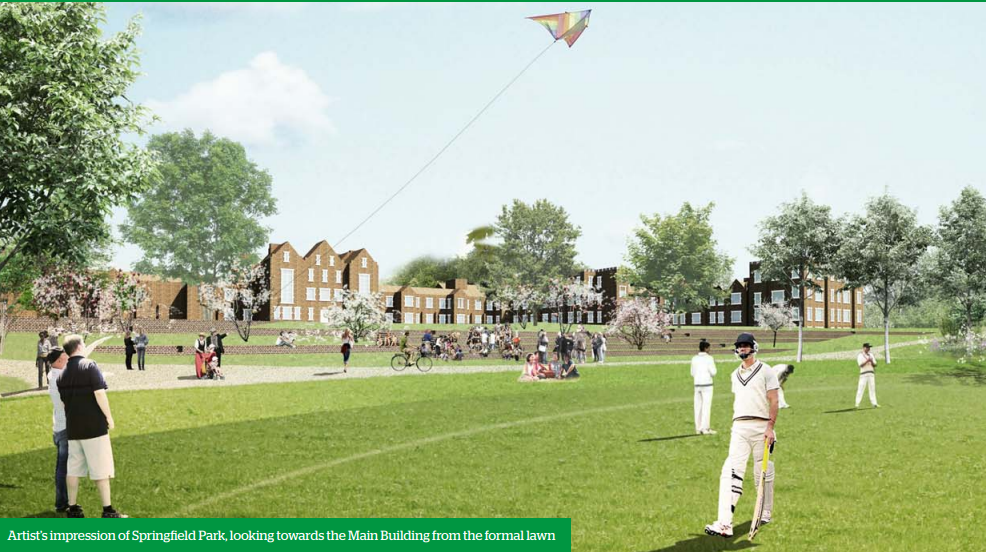 And a wide variety of planting is planned including a range of flowers, shrubs, trees and grasses. This would also include wetland planting, with new water features proposed to further boost its ecology and bio-diversity. A bridge will be built over one of these water features.
Wandsworth Council leader Ravi Govindia said: "The approval from ministers means this new public park has taken a significant step forward. It means we have been able to secure a wonderful new green space for all our residents in Wandsworth.
"It will be the first new public park to be created in London since the Olympics and will cater for all tastes and activities. Parts of it will be quiet and tranquil spaces whilst others will lend themselves much more to sports and leisure activities.
"We were disappointed when the planning inspector in the appeal hearing in 2012 accepted that the development of the hospital site would mean the loss of its long-established golf course, but once that decision had been made, we needed to make sure that the new replacement open space was as good as it possibly could be and would offer real benefits for the community and I believe we have succeeded in that aim."
The entire 81 acre hospital site is in the process of being redeveloped to not only provide a new park and new medical facilities, but also nearly 900 new homes plus office, commercial and retail space.