At Wandsworth Council we believe that community is important. Therefore, it is essential we reinvest into our local communities. The Wandsworth Local Fund (WLF) has invested in diverse projects across the borough, allowing for demands to be met in areas of impact from development. The WLF has contributed towards the development of children's play areas and public realm improvements such as pavements and roads, and much more.
The Wandsworth Local Fund (WLF) is the neighbourhood portion of the Community Infrastructure Levy (CIL).
CIL is a charge the Council issues (mainly on new homes and developments) to pay for the infrastructure needed to support growth in the borough.
Most of the funds will be spent on borough-wide, strategic CIL projects. However, 15% of the funds are spent on projects within the local community whereby a development may have had an impact.
Seven waves of projects have been approved between 2015 and 2019 amounting to £10 million.
Projects funded by WLF
Below are a few examples of the range of diverse projects completed within the last year.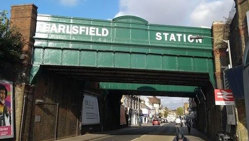 Earlsfield Station Rail Bridge
In October 2018, £100,000 works were taken place to refurbish the bridge at Earlsfield Station. Alongside the refurbishment, the bridge underwent upgraded pigeon proofing to protect the bridge.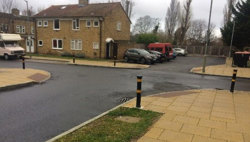 Putney Vale
In January 2019, £81,500 was spent conducting street improvement works on Putney and Roehampton Vale. These improvements consisted of repaving pavements and resurfacing roads.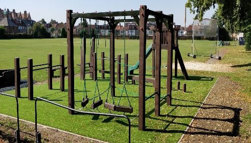 Fishponds Play Provision
In July 2019, £34,000 was spent of the development of a new play area for children, improving access and inclusive play opportunities. The development of this playground used recycled materials.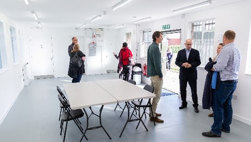 Furzedown Recreational Pavilion
In August 2019, £136,000 was spent on the refurbishment of the Furzedown Recreational Pavilion, in order to provide a new space for various activities.
Public Consultation
We spoke to over 400 residents and local organisations in June 2018 to hear how best to utilise the WLF money as a borough. These were the priorities identified:
Making the area feel safer
Improving parks, commons and riverside walks
Repairing roads and pavements
Better facilities for cyclists
New and improved green spaces
Supporting local people into jobs and training opportunities
Wandsworth Local Fund Neighbourhoods
See the funds available in the Wandsworth neighbourhood areas:
Balham*
Battersea - £998,000
Putney - £908,000
Nine Elms (currently closed to applications as the wider redevelopment programme is established)
Tooting - £81,000
Wandsworth*
*Currently closed to applications due to insufficient funds
In Wandsworth, 15% of the total Community Infrastructure Levy collected in an area will be spent on specific local priorities, known as Neighbourhood CIL (NCIL) or Wandsworth Local Fund. The Wandsworth Local Fund can be spent on anything which addresses the 'demand that development places on an area'. Where there has not been liable development this tax cannot be collected, therefore some neighbourhoods may not have any Wandsworth Local Fund allocated.
Boundaries
You can use the CIL Neighbourhood legend in Wandsworth Maps to view the boundaries or download a PDF copy of the boundaries.
Criteria
Should not have any extra revenue implications to the Council
Estimated total cost of scheme should typically be over £20,000*
Should not cost more than the levy income available
Should be able to be started within the year ahead
Must receive endorsement by at least two ward members from the relevant neighbourhood, with more weight given to those schemes with a greater proportion of member support
Will be considered more favourably if they benefit a greater number of residents/businesses
Must demonstrate that all other forms of funding have been considered
Must demonstrate that it is value for money
*Dependent on the amount available in each ward
Climate change applications
In line with the Council's commitment to tackle climate change we particularly welcome applications with a climate change and sustainability focus. For example, these could be applications relating to energy efficiency, renewable energy generation, air quality, water management, urban greening and open spaces, planning and sustainable development, waste management, and sustainable transport.
These applications will demonstrate and be considered on the basis of how they support Wandsworth's journey to becoming the greenest inner London borough and reducing carbon emissions, improving air quality and biodiversity and encouraging behavioural change.
This page will be kept updated with relevant information about the WLF.
If you require further information, please email wlf@wandsworth.gov.uk.
Wave 8
Wave 8 for applications is now closed. The next Wave for applications will open in May 2020. We will keep you posted.
Wave 9
Wave 9 of the WLF will be open to applications from Friday 29 May 2020 at 9am until Monday 20 July 2020 at 5pm.
To apply for a Wave 9 project please contact your local Councillor in the first instance to discuss your ideas. 
The application must meet the criteria set out in the Information Pack.
Please contact us at wlf@wandsworth.gov.uk for any questions and queries.
Other formats of these documents are available on request if you have a visual or psychical impairment, please contact the email address above.
Other funding opportunities
Wandsworth Grant Fund
The Wandsworth Grant Fund (WGF) is a small grant fund for projects and activities benefiting residents and communities in the London Borough of Wandsworth. Grants of between £500 to £10,000 are available. There are three funding rounds every year.
Active Wandsworth Grant Fund
The Active Wandsworth Grant Fund is managed by our partner Enable Leisure and Culture. The fund covers three distinct areas of financial support: clubs and organisations delivering sport and physical activity opportunities (up to £3,000), support for national or regional competition (up to £500) and for a sports or coach instructor (up to £500).