Our £9m investment programme on St James' Grove estate, Battersea has dramatically improved homes and the community.
St James Grove development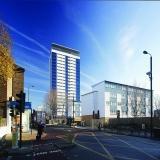 We created 15 hidden homes and regenerated the estate.
St James Grove, an unattractive concrete structure, was transformed into a bright, modern development.
1960s design transformed
The original design and layout of the estate was stark, with dark walkways, which attracted crime and a sense of fear.
Council's regeneration work
The investment programme transformed the area by and designing-out the former structures, providing vital new homes and creating a pleasant and welcoming feel in the community.
Sale of land
Land to the front of the estate was released for private development providing around 50 further affordable properties. This generated extra revenue for Council improvements and regeneration projects.
Cambalt Road development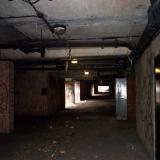 Ten hidden homes in Putney were snapped up by happy first time buyers.
The development in Cambalt Road transformed a former disused lower level car park into affordable housing to purchase.
The homes were created as part of the council's partnership agreement with Notting Hill Housing Trust.
A dark, disused car park has been transformed in 10 bright and spacious apartments which formed part of the council's shared ownership scheme.