The hidden homes initiative
Technical challenges in creating a hidden home
Creating 21st century properties from disused spaces in existing council blocks is a unique challenge.
More innovative design  
Traditionally, most hidden homes have been built at the ground and lower ground level. This requires us to work within the parameters of the buildings' load bearing walls, utility and drainage systems.
But we have become more inventive than ever in our quest to provide new affordable homes for local people. For example, apartments have been created in an elevated position to the rear of a block, atop of roofs and as lateral extensions. 
William Willison development: a roof top extension transforming the roof space into apartments with fantastic views
Doddington development: nine have been created at on the ground and upper ground floor level so creating maisonettes
Rollo development: four lateral extensions, creating 38 family-sized homes
Rollo estate development: lateral extensions 
Our development in Battersea is a substantial local authority investment programme in that is has created 38 new homes.
It caters extremely well for families. Especially given that demand for affordable large family-sized homes in London is and continues to be significant.
38 hidden homes have been created by constructing lateral extensions to the four existing medium-rise blocks.
Cost and time
The Battersea development has an overall investment value of £7.5 million and has taken twenty-two months to complete.
This includes £3.6m grant from the Homes and Communities Agency. The remaining sum has been funded by Wandsworth Council.
It consists of:
8 two-bedroom
27 three-bedroom
3 four-bedroom properties.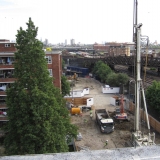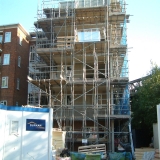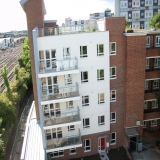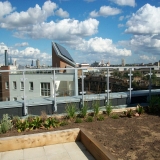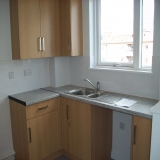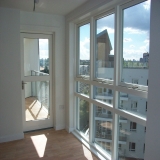 Each home has amenity space, complete with entry call and CCTV monitored entrances, periphery landscaping, surface car parking and secure cycle storage to police approved standard.
Keeping it green
The development achieves Level 4 Code for Sustainable Homes, exceeding the minimum requirement (Level 3).
Heating and hot water is supplied by Doddington Energy Centre, using combined heat and power complete with whole 'house' heat recovery mechanical ventilation. 
Photovoltaic panels have been installed on the roofs and there are high levels of thermal and acoustic ventilation.
Community benefits
Residents in the community have benefited from the land being used for a constructive purpose as, over time, it had become disused and a challenging area for the local community, attracting loitering and nuisance.  
The nearby public cycle/foot path running alongside the railway line is now overlooked by new homes, so providing a feeling of safety.
But significantly the under-used land to the rear of Rollo estate has provided an opportunity to create much sought-after family accommodation for social rent.