Councils, Mayor of London and Greenpeace will ask Court to quash Heathrow decision
Published: Monday 11th March 19
Lawyers representing a coalition of local authorities opposed to Heathrow expansion will make the case in the High Court today (Monday) that the Government's Airport National Policy Statement backing Heathrow expansion should be quashed.
Five councils, along with the Mayor of London and Greenpeace, will say the third runway can only be built by demolishing thousands of homes and making life noisier and unhealthier for millions of people living in London and the Home Counties. Large increases in road traffic will make the capital and Home Counties pollution worse.
The Secretary of State's decision in favour of Heathrow's north-west runway proposal is being challenged by Hillingdon, Wandsworth, Hammersmith and Fulham, Richmond upon Thames and Windsor and Maidenhead councils. They are joined in the Judicial Review by the Mayor of London and Greenpeace.
The coalition says that the Secretary of State ignored crucial facts when adopting the ANPS. This included information about surface access provided by the Mayor of London.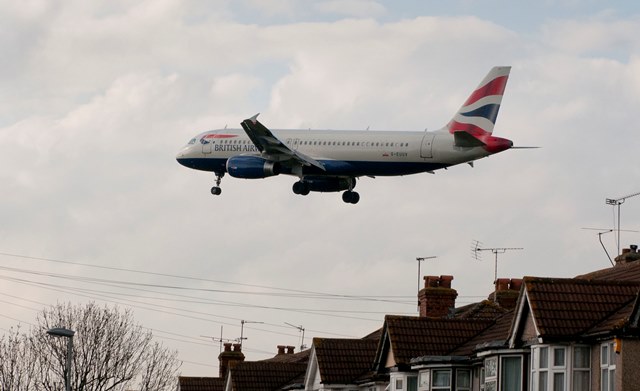 He failed to produce an environmental report showing which communities were going to be affected by noise. Instead he published only 'indicative flightpaths' which are almost meaningless.
The failure to identify the areas likely to be affected by noise from new flightpaths to a third runway meant that people in those communities could not know that they might be overflown. The authorities will argue he was required by law to identify all the areas that might be affected.
Cllr Ravi Govindia, Leader of Wandsworth Council, said: "The Secretary of State kept communities across south and west London in the dark about whether they would be affected by noise. If they couldn't know they might be affected they couldn't be expected to respond to the consultation."
Cllr Gareth Roberts, Leader of Richmond Council, said: "The flightpaths were drawn in such a way that the numbers of people affected were minimised. This meant the health and environmental costs of the north west runway were understated. We will urge the Court to quash the NPS."
Hillingdon Council Leader Ray Puddifoot said: "The consequences of a new runway for Hillingdon residents who live closest to the airport would be truly devastating. More than 1,000 homes would be lost and 3,750 blighted, with older people and children who suffer from the consequences of air pollution particularly affected. Even without further expansion, pollution levels in the area which already exceed statutory levels will not be below legal limits for many years to come.

"Despite these dire consequences, the Secretary of State has continued to ignore our concerns and those of our residents, instead voicing messages of support for expansion. We will be demanding that the decision is quashed."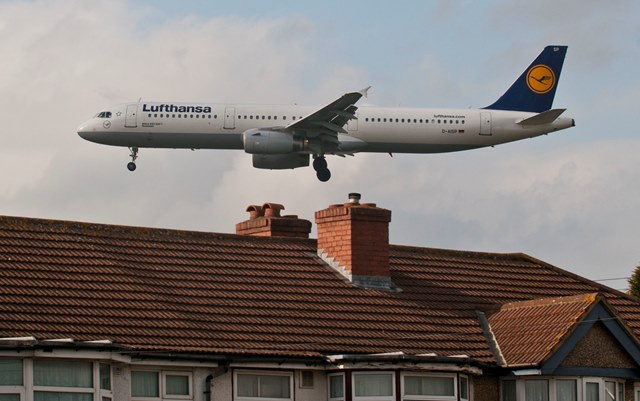 Cllr Simon Dudley, Leader of the Royal Borough of Windsor & Maidenhead, added: "All these plans have now been thrown into disarray. We will tell the Court that this is an unbalanced approach which is scarcely consistent with the obligation to approach and conduct consultation an open mind."
Cllr Stephen Cowan, Leader of Hammersmith & Fulham Council, said: "Adding what is essentially another airport the size of Gatwick to Heathrow will significantly increase noise, congestion and pollution across west London stretching all the way along the M4 and past Windsor. There are much better projects our country can spend £18billion of taxpayers' money on.
"Meanwhile, the Heathrow consultation appears deliberately confusing. I think they're hoping people won't wake up to the problems with their scheme for a third runway until it's too late. That's why we're taking legal action. People deserve better."
Shirley Rodrigues, Deputy Mayor for Environment and Energy, said: "Toxic air pollution leads to thousands of premature deaths in the capital every year and stunts the development of children's lungs. Heathrow expansion would worsen air quality further, with dire consequences on the health and quality of Londoners' lives. There is no commitment to new rail infrastructure and expansion is expected to result in at least 40,000 additional vehicles on the roads every day. Together with serious concerns about increased disruption from noise, we had no choice but to challenge this decision."
John Sauven, Executive Director of Greenpeace UK, said: "The climate minister has admitted we're in the grip of a climate emergency. The environment secretary has declared air pollution one of the biggest threats to public health in the UK. So how can ministers justify building a runway that's bound to make both problems much worse? Governments are very happy to talk the talk when it comes to protecting the air we breathe and the climate we all share, but unfortunately, getting them to walk the walk often takes legal action."
The local authorities will argue that If the Secretary of State is found to have acted unlawfully, the appropriate remedy is to quash the National Policy Statement on which his decision favouring Heathrow is based. In this event the selection of the northwest runway option in preference to the other proposals – Gatwick and Heathrow Hub – must be reopened.
Make and view comments on this article
You must carefully read and then agree to the Terms and Conditions before accessing the message board and posting a comment. If you do not wish to be bound by these Terms and Conditions, you may not access or use the message board.
If you wish to complain about a comment, contact us at press@wandsworth.gov.uk.
Recent comments
More power to your elbow. It is another ridiculous decision by the government. The M25 is affectionally known as the biggest car park. How will it be with even more people trying to get to the airport? We have serious pollution problems now and they just want to add to it with all the negative side effects of ill health that will result. It is total madness.
V. Lenthall
20 March 2019
We are currently living in New Zealand. There is lots to miss about London, but every day here I relish life without air traffic. We live in Auckland, the largest city, just 26km from the airport, yet I can sleep with windows open, listen to breakfast news and converse in the garden. The skies are not criss-crossed with contrails. (My children asked what the funny cloud patterns were when we were last back visiting.) When contemplating returning to London, aircraft noise is at the forefront of my mind. I can't imagine coming back to live under the black cloud of incessant, mind-grinding noise, or a regime which puts sterling before the health and welfare of citizens.
Polly Sellar
18 March 2019
I also live under the flight path. Funny I still manage to hear my radio, tv, neighbours, drunks, cars, trains, foxes, birds...and of course the voices in my own head. I agree with others that airport expansion is out of step with today's environmental concerns, although, when I was young, I think I would've jumped at the chance of a day off school, no matter what the protest was about.
Alison
16 March 2019
Charles de Gaulle airport is only 34 km from Paris city centre and commercial planes are prohibited to fly over Paris. Then why, when Heathrow is 25.5 km from Central London, can we not follow suite? No planes over Central London. I can think of many reasons to have this ban. We have lived under the flight path for 23 years and the noise is increasing year by year as the planes increase in numbers. When there is heavy clouds coverage the planes can start at 4am and we have experienced them flying over as late as midnight - you cant hear the radio, tv or yourself think. What's next?
jules
16 March 2019
Heathrow are really trying to muddy the waters by also throwing in a proposal to increase flights regardless of a 3rd runway. Also, please, any info on new flightpaths should mention if existing flightpaths are retained and at what capacity and height. Does anyone know why Heathrow couldn't build a north-south runway? Some airports have them despite prevailing winds.
A
16 March 2019
Who is paying for this legal case ? I hope it's not from my council tax
Simon
16 March 2019
I second the legal action as the government has failed to hold a transparent consultation of all concerned. I further second Ccllr Cowan that 18Bn could be spent on more important project, particularly in the light of Brexit where, irrespective of deal or no deal, London will lose international attraction from a business perspective and thus air traffic. Has this been taken into account?
thierry leleu
15 March 2019
I 100% support Wandsworth Council regarding the third runway. If we are ever going to improve the situation with climate change we have to stop flying so much. A third runway will increase flights so is a terrible mistake. Will also cause more air pollution, ill health and noise for Londoners. The government does not seem to factor this in. Please keep on campaigning.
Jane Pike
15 March 2019
Move it to Boris island!
n baybutt
15 March 2019
In view of the recent crashes of the Boeing 737 max airplanes, surely this strengthens the hands of everyone against the additional runway. A new plane insufficiently safe can happen again in the future and, both these accidents have happened soon after take off. If that happened from Heathrow the loss of life not just from the plane but also on the ground would be horrendous. Nowadays permission to build a new airport in a built up area such as around Heathrow would never be granted, why compound the problem and the dangers by building additional capacity?
Dr S C Fox
15 March 2019
Expanding Heathrow contradicts and counters UK Government's support for action to counter Climate Change. One transatlantic flight uses up an individual's carbon foot print for 12 months. Start by restricting air travel, travel less is the only way.
Chris Poll
15 March 2019
We should be seriously reducing the amount of flights, not making room for more of them. School children are out, today, marching to plead with us to do everything we can to leave them a world fit to live in. Instead of listening to them we are planning to expand this blessed airport.
Gwen Evans
15 March 2019