Get to know your library: A kind of magic
Published: Wednesday 27th February 19
Comment
As part of our #gettoknowyourlibrary celebration of Wandsworth libraries we're focusing on the wonderful variety of groups, events, resources and services they have to offer.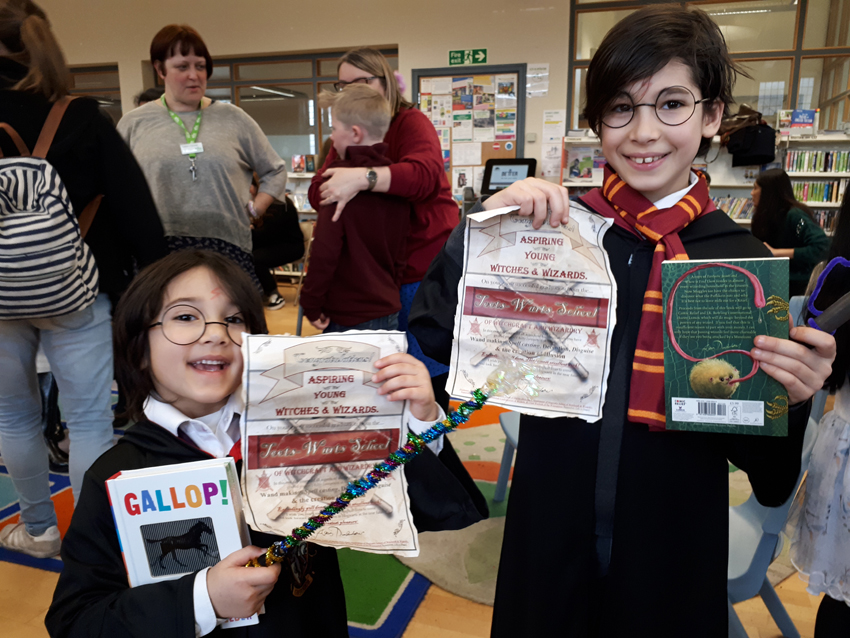 Jennifer and Gabriele
For parents struggling to keep the children entertained during half-term or the holidays, our libraries are the perfect places for free adventure and activities.
Last week half-term began in spellbinding fashion with a Harry Potter Workshop at Tooting Library - repeated later that day at Balham Library. A packed room of children and parents enjoyed a wand-making session then moved onto a magical, interactive performance from Tim the magician and a very special guest in the form of Dumbledore! At the end all students 'graduated' from the School of Witchcraft and Wizardry with a certificate.
"We loved it and we would love to come to more of these events," said Gabriele, aged nine, dressed up specially for the event along with his sister, Jennifer, aged five. "We come to this library a lot because we enjoy reading so much and I always like to take books home with us."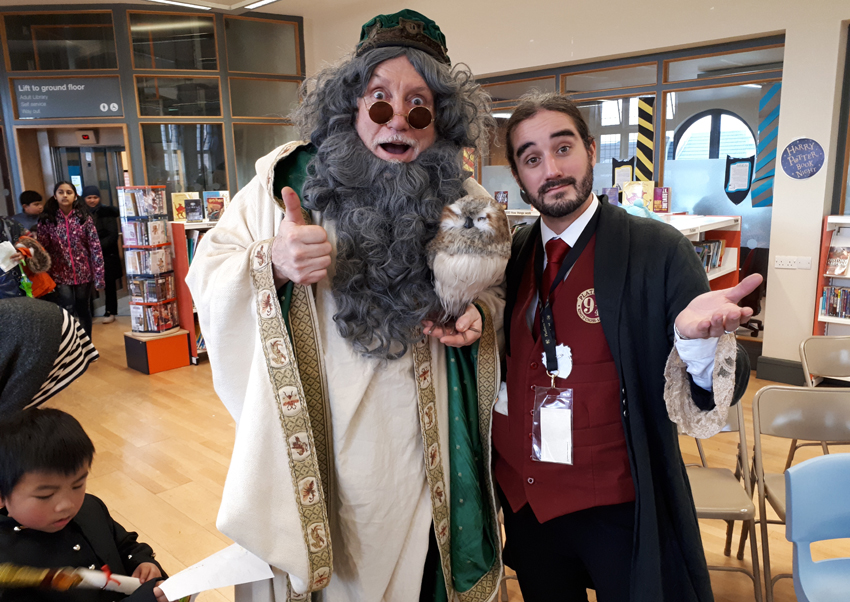 The day was a hoot!
"It's been amazing and my two children have been very impressed," said Zivile, there with her daughter Julia, aged three. "It's a good activity for half-term and we always look forward to what the library has on for the holidays - as well as the regular weekly events."
Although all the events are free parents still have to pre-book their spaces and this was yet another fully booked 'special' for the library.
"This is a very good library," said Yuee Chen, attending with her family. "Since they've been babies I've been bringing the children here. Every Tuesday and Saturday afternoon Tooting has a story time session and we enjoy coming to those. The library also offers reading support ever week which is a great idea."
Alongside this special workshop the library also hosts an annual Harry Potter Night (this year it was on February 7) and they always try to go the extra mile with their displays, range of activities, and use of professional actors.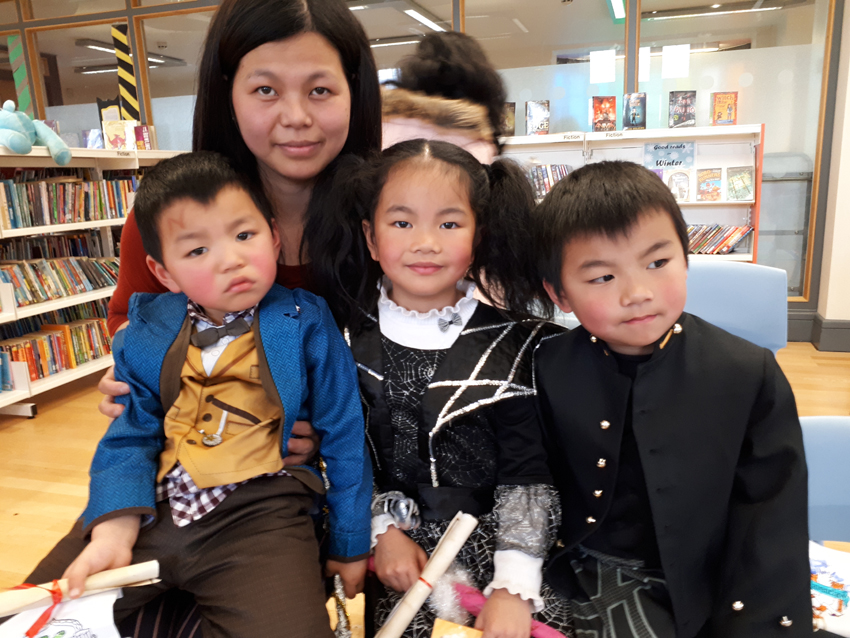 Yuee Chen and family
"There were 75 people here today and it all went really well," said Heather Shepherd, the children's librarian at Tooting who played a big part in organising the workshop. "We are buzzing with events at Tooting. Before Harry Potter we started off the day with a Looking After Your Teeth Workshop run by myself and a community dental specialist. We've got a Spring Story Time and Craft Workshop tomorrow and every week there is a lot going on. We are probably one of the busiest libraries in Wandsworth."
As part of our campaign we are encouraging even more people to make the most of their local libraries. So we asked Heather about the importance of libraries.
"Libraries are absolutely invaluable," she said. "Libraries can open the door to reading – not just as a functional skill for children – but as a pastime and a pleasure. And we, hopefully, provide something for everyone. If we don't then all I need is for someone to come and tell me what they want in terms of community and cultural events and we can put them on together. We have big events for all the festivals such as our Eid Festival last year which we tied in with a fundraiser for cancer research. The mums organised a beautiful Bake Sale and brought in loads of cakes and Asian snacks and we raised more than 250 pounds."
We would love to hear about what makes your favourite Wandsworth library. Simply send us and Wandsworth Libraries a tweet to @wandbc & @wandsworthlibs and remember to include the hashtag #gettoknowyourlibrary
Find out more about the range of activities and groups on offer at: www.wandsworth.gov.uk/libraries


Make and view comments on this article
You must carefully read and then agree to the Terms and Conditions before accessing the message board and posting a comment. If you do not wish to be bound by these Terms and Conditions, you may not access or use the message board.
If you wish to complain about a comment, contact us at press@wandsworth.gov.uk.
Recent comments
There have been no comments made on this news item.