Get finance to help start or grow your business
Published: Friday 4th January 19
Thinking about starting your own business in 2019, or maybe you want to take your existing start-up to the next level?
The council has teamed up with the Start-up Loan Company to help local entrepreneurs finance their business.
The Start Up Loans Company was established in 2012 with a mission to help new and early stage UK businesses access affordable finance and mentoring support. The government backed personal loan is open to aspiring entrepreneurs and companies that are less than two years old. Applicants can apply for up to £25,000 and if successful, will also receive free mentoring for 12 months.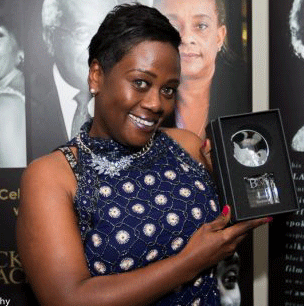 Neomi Bennett
Find out more at a special launch event at Battersea Arts Centre on January 31. The Start-up Loan company, part of the British Business Bank, will be giving a presentation and Wandsworth entrepreneurs who have received a Start-up Loan will be sharing their stories, including Neomi Bennett (right) who started her business, Neo Slip, which sells anti-embolism stockings, with the help of a £9,900 Start Up Loan.
The council's business spokesman Cllr Rory O'Broin will be at the event. He said: "The new year is a prime time for entrepreneurs to take the first step, so we have teamed up with Start-up Loans to help them access the funding they need. Come along on January 31 to find out more."
Make and view comments on this article
You must carefully read and then agree to the Terms and Conditions before accessing the message board and posting a comment. If you do not wish to be bound by these Terms and Conditions, you may not access or use the message board.
If you wish to complain about a comment, contact us at press@wandsworth.gov.uk.
Recent comments
The Eventbrite link is broken
Jay
5 January 2019
Apologies for faulty link - it should work now
Wandsworth Council
4 January 2019
Hi there - I'd like to book a place but the link doesn't seem to work. Can you help? Thank you.
Louise Mason
4 January 2019