Praise for staff who beat the chill to keep services running
Published: Friday 9th March 18
Wandsworth Council leader, Cllr Ravi Govindia, has praised officers and staff for stepping up and helping the local authority tackle last week's extreme weather conditions.
As well as the council's large team who dealt with the icy conditions by gritting busy pavements and footpaths; there were plenty of other unsung heroes who helped vital services continue in the face of The Beast from the East.
None more so than schools with only six out of the borough's 79 schools closing last Friday due to the snowy conditions. Across London most boroughs were dealing with far more closures, with some boroughs seeing virtually all their schools shut.
The gritters worked 24/7
The council's KITE team provided continuous service throughout the snow, missing none of their calls to some of the borough's most vulnerable people.
The service, which helps people get on their feet after hospital stays or illnesses and enables them to stay independent in their own homes, was recently praised by watchdogs for the standard of its service.
The team also provided extra cold weather support to residents through the Keep Warm Keep well scheme, and worked with elderly and vulnerable people in the Tooting and Balham areas during this week's post-freeze water shortages.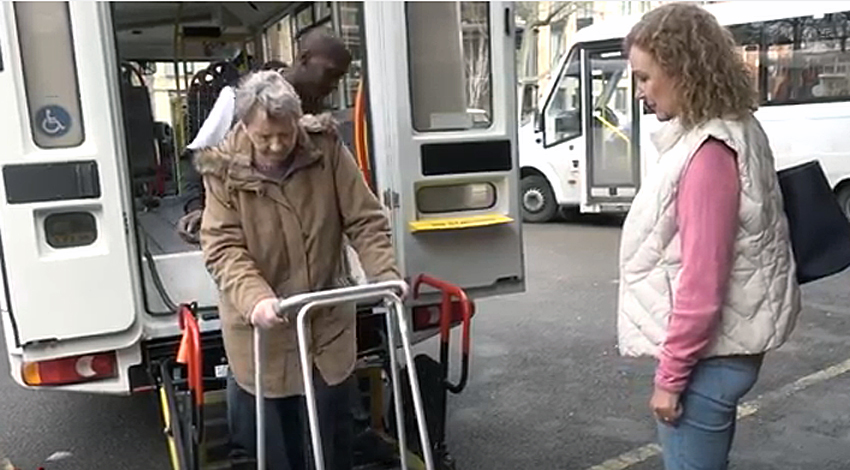 The KITE service didn't miss a single appointment
Councillor Govindia said: "I am really proud how the staff of Wandsworth Council stepped up and made sure that our key services were running as effectively as they could given the weather.
"I really want to thank staff and school leaders for doing their best and making sure children lost as little education as possible in the extreme weather conditions. Wandsworth had one of the best records in London for resilience and making sure our schools stayed open.
"The continuous service provided by the KITE team was also very impressive and ensured that the people who really rely on our support were not impacted by the weather.
"And of course I also want to say a big thank you to all the people who helped grit our roads and pavements, without whom the borough would have literally ground to a halt. They faced a huge task having to cover nearly 230 miles of road and 450 miles of pavement and did a fantastic job, as did our refuge crews who carried on collecting rubbish despite the hazardous conditions."
He added: "Right across the council staff demonstrated great commitment and resilience in carrying on as best they could in horrendous weather conditions."
View comments on this article
Comments on this news item have been closed.
If you wish to complain about a comment, contact us at press@wandsworth.gov.uk.
Recent comments
many thanks people like myself a school caretaker who kept my school open and clear, also cleared and kept the pavements outside the school clear when the council failed too (althugh they turned up 3 days late and threw salt onto my clear paths). i also cleared the snow outside my building in roehampton when the council failed too, speaking to the cleaner they said they had no salt delivered until the friday afternoon when the last snow had gone.. infact i really am hard pushed to see exactly what the councils reaction to the weather was? i saw one gritter 48hrs after the snow had been. i feel this was poss the worst ever reaction by the council to clear snow. as the comments on previous posts show i am not alone in thinking this.
gaz
12 March 2018